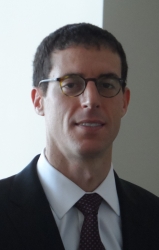 Arlington, VA, April 03, 2013 --(
PR.com
)-- RSA Group, Inc.'s Staff, Resources and Affiliated Experts Bolster Nathan Associates' Financial Litigation Consulting Practice
Nessim Mezrahi, founder and CEO of RSA Group, Inc., a securities litigation support and consulting firm based in Washington, D.C., has joined Nathan Associates Inc. as a Principal in the Financial Litigation section. In doing so, he has combined the expertise, affiliated experts, and resources of RSA with those of Nathan Associates.
"We are delighted to have Nessim Mezrahi join our firm and are very excited about the growth opportunities that Nessim brings to our Financial Litigation group," said Dr. Lakhbir Singh, CEO of Nathan Associates. "Nessim has been very successful building RSA, earning in the process a well-deserved reputation for providing creative and cost effective top-notch analyses of damages for complex securities litigation matters. We are confident that, with the support and breadth of Nathan Associates' litigation consulting expertise, Nessim and our Financial Litigation group will provide even more effective expert advisory and consulting services to new and existing clients."
Nessim Mezrahi has assisted counsel with expert testimony and securities litigation support services in several recent, landmark structured finance securities litigation matters. While heading RSA, Mr. Mezrahi managed teams of experts, analysts, and statisticians in various class action cases involving asset- and mortgage-backed securities. He also worked on fraudulent conveyance and Rule 10b-5 securities class actions while working at The Michel-Shaked Group. Prior to assisting litigators, Mr. Mezrahi engaged in global audit rotations for Sarbanes-Oxley (302, 401, 404) certification with GE's Corporate Audit Staff (CAS). Mr. Mezrahi joined GE's internal corporate audit unit after being a financial analyst at GE Capital in Stamford, CT, where he worked in corporate finance, credit card and mortgage securitization, and global business development. Nessim is also a Category 2 cyclist and has been selected to represent the Maccabi USA Cycling Team at the 2013 Maccabiah games in Israel.
About Nathan Associates Inc.
Founded by New Deal economist, Robert R. Nathan in 1946, Nathan Associates provides expert economic testimony and consulting services to government agencies, nationally recognized law firms, and private clients in the United States and elsewhere. The firm's Litigation Consulting unit has more than 30 economists, business analysts, and research analysts dedicated to meeting clients' needs and regularly draws on the expertise of leading academic experts. Our litigation consulting expertise is concentrated in financial litigation, damage analysis, antitrust, intellectual property, labor and employment litigation, and now securities litigation. The Financial Litigation practice evaluates and estimates damages resulting from alleged harmful and illegal behavior found in a broad range of financial transactions, including the issuance of publically traded securities. Headquartered in Arlington, VA, Nathan Associates also has offices in Irvine, CA; London, England; and Chennai and New Delhi, India.
For more information, or for securities litigation consulting and expert testimony services, contact:
Nessim Mezrahi
Principal Nathan Associates Inc.
Arlington, VA
nmezrahi@nathaninc.com
703.516.7746
Doug Young
Principal Economist Nathan Associates Inc.
Arlington, VA
dyoung@nathaninc.com
703.516.7772
Chen Song
Vice President Nathan Associates Inc.
Irvine, CA
csong@nathaninc.com
949.474.4938
A complete list of Nathan Associates' Financial Litigation experts is available at:
http://www.nathaninc.com/company/staff/keystaff/17/174
For media inquiries or to request an interview with Nessim Mezrahi please contact:
Aida Philips
Public Relations Director
Indigo Events Corp.
Phone: 305.931.2370
PR@indigoevents.net