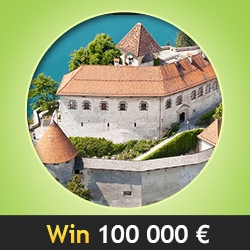 Bled, Slovenia, April 18, 2013 --(
PR.com
)-- An ancient Slovenian castle is looking for a caretaker with a pet.
Slovenia is famous for its nature and friendliness of local residents. The Slovenes like pets very much. Almost every family has a cat or a dog. That's why there is a well-developed infrastructure for people with pets. There are many hotels, restaurants, grooming salons, walking and entertainment areas in Slovenia.
Petsdialog.com project with the assistance of the Ministry of Economic Affairs is created for all the pet owners. The project opens a vacancy of a caretaker with a pet. If an owner and a pet have always been dreaming of visiting new places and discovering new countries, this vacancy is open especially for them.
To enter the contest:
1. Fill in the application form at http://petsdialog.com/lord/ and get the maximum number of likes.
2. Run blog and make a tour of Slovenia.
The author of the most interesting blog will get not only a sea of unforgettable and positive emotions, but also an impressive reward of EUR 100 000.
The Contest start dates: 20 March, 2013.
The Contest deadline: 20, September, 2013 (inclusive).
All the finalists will get valuable presents from the contest's sponsors and an opportunity to admire Slovenian environs:
· Postojna Cave
· Piran which is the gem of the Adriatic Sea.
· Ljubljana Castle
· The Lipica Stud Farm
· The Vintgar gorge
· Famous thermal spa
· Triglav national Park
· Others.
For getting more information go to
petsdialog.com/lord/
or contact the team of the project at lord@petsdialog.com