Sharper Impressions Painting Supports Life for Haiti Charity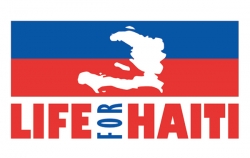 Columbus, OH, April 19, 2013 --(
PR.com
)-- Every year, Sharper Impressions Painting donates paint, money and services to a rebuilding effort. In the past, they have donated to the Katrina Hurricane rebuilding and the Japanese Tsunami disaster recovery.
This year, Sharper Impressions Painting has donated new paint to the rebuilding efforts in Haiti following the devastating earthquake that they just simply cannot rebound from.
The company was moved by the struggles the rebuilding effort has been experiencing lately, and felt compelled to donate.
A particular charity that is near and dear to their hearts is Life For Haiti. The Founders of this charity have actively worked to create and establish jobs in Haiti, where unemployment was over 70%. The opportunities they have provided have changed the lives of many Haitians. But they still need help.
Theodore Roosevelt once said, "Do what you can, with what you have, where you are." At Sharper Impressions Painting, one thing they have is paint!
Sharper Impressions Painting had an abundance of their paint shipped to Haiti, along with other necessary supplies and tools provided by other local businesses. This is their way to aid in rebuilding a community and restoring hope for a brighter future.
www.lifeforhaiti.com
www.sharperimpressionspainting.org
Contact
Sharper Impressions Painting
Geoff Sharp
614-889-8383
www.sharperimpressionspainting.com
7801 Corporate Blvd. Suite D
Plain City, OH 43064

Contact