Media Artist Walter Ungerer Presents His Latest Dark Horse Films, Inc. Produced Works at Saint Lawrence Arts Center
On Thursday, May 23rd, St. Lawrence Arts will present a program of his recent short films including 'Green Eye," just shown at the Atlanta Film Festival and "Monarda" included in "Rockland Shorts," an international program of experimental films shown at the Strand Theater, Rockland. There will be a Q & A at the conclusion of the program.
Portland, ME, April 28, 2013 --(
PR.com
)-- Please note: This is the re-scheduling of a previous engagement from April 23 to May 23.
On Thursday, May 23rd, St. Lawrence Arts will present a program of his recent short films produced by the non-profit production company Dark Horse Films, Inc. There will be a Q & A at the conclusion of the program.
Walter Ungerer is a longtime filmmaker and artist of international reputation, beginning with the underground film scene in NYC in the early 1960s, continuing through to the 21st century in Maine. Ungerer's works have been shown at festivals and competitions throughout the world including Florence, Tours, Athens, Hong Kong, Houston, Tate, UK and MoMA, NY.
Two of Ungerer's films with recent success on the international festival circuit are "Parva Sed Apta Mihi" (Factory Art, Berlin, Germany Alchemy Festival, Scotland; Experimental Film Festival, Oregon) and "Green Eye" (Atlanta Film Festival). They will be on the program.
Ungerer uses the short form, another term for short film. His method of working can be described as layering or building visual sequences one on top of the next. For years he was noted for using the long form (films over 75 minutes) shooting narrative films with concern for static shots devoid of any camera movement but with careful concern for composition, suggesting a painterly quality. This is no surprise since Ungerer studied fine and graphic arts at Pratt Institute in the 1950s. His willingness to begin to embrace the computer in the 1990s is a change thought by some to be brought about by the escalating costs of producing a film. To focus on the visual qualities of Ungerer's films without mentioning the ethereal, meditative tones they eschew, is to miss the most important part of his work, the ability to take the viewer to another realm, a surreal atmosphere where, as Hannah Piper Burns, co-director of the Experimental Film Festival, Oregon describes it, "…the film deals with life, freedom, and transcendence of limitations."
Dark Horse Films is a non-profit film and video production company that produces and distributes "media as art." Established in 1976 in Montpelier, Vermont, the company for several years offered CETA film production internships to people interested in pursuing a career in motion picture production.
In the 1980's the company produced an annual showcase for regional American and Canadian independent filmmakers called "Vermont Independents." The filmmakers were present at the events to discuss their work. They included Randall Conrad, Christine Dahl, Jacques Drouin, David Ehrlich, Ellen Hovde, John Karol, Manny Kirchheimer, Doreen Kraft, Robin Lloyd, Derek Lamb, Theodore Lyman, Norman McLaren, Ed Pincus, Anne Clair Poirier, Dorothy Tod, and Walter Ungerer.
Today, the primary concern of Dark Horse Films is to support the work of its founder Walter Ungerer.
Contact:
Whitney McDorr
Theater Manager
St. Lawrence Arts Center
76 Congress Street
Portland, Maine 04101
207-347-3075
Walter Ungerer
91 Le Grand Drive
Camden, Maine 04843
207-236-0278
Contact
Dark Horse Films, Inc.
Walter Ungerer
207-236-0278
www.darkhorsefilms.org
Whitney McDorr
Theater Manager
St. Lawrence Arts Center
76 Congress Street
Portland, Maine 04101
207-347-3075

Contact
Multimedia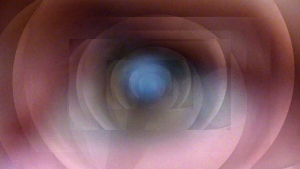 Green Eye is a new film by Ungerer. It was just shown at the Atlanta International Film Festival, Atlanta, Georgia; and is being considered for the Utah Film Festival.