Whatsmybiz.com Offers Web Site Builder for .mobi, Helping .mobi Owners Build Mobile Web Sites
Whatsmybiz.com positions itself to help business owners take advantage of the coming .mobi boom.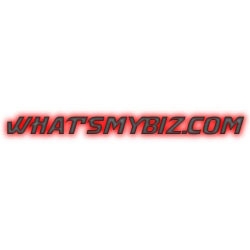 Scottsdale, AZ, August 27, 2007 --(
PR.com
)-- Whatsmybiz.com offers the popular WebSite Tonight® product, providing key features for those yearning to get involved in the .MOBI revolution.
Now anyone can design and create a .MOBI-compliant Web site easily and affordably. Pages designed for .MOBI are optimized for on-the-go devices, making them easy to load and navigate from the smaller, more limited screens of wireless phones and PDAs.
A recent quote from our CEO, Anthony Rodriguez, "Whatsmybiz.com has empowered our business owners to position their businesses for the coming .mobi boom."
For more information about the .MOBI revolution, visit Whatsmybiz.com.
About Whatsmybiz.com
The company that helps business owners position themselves for success by offering Merchant Accounts, Internet Marketing Tools, Domain Names, Hosting and Search Engine Optimization tools.
- Whatsmybiz.com
© 2007 Whatsmybiz.com All Rights Reserved.
Whatsmybiz.com
480.664.7201
Anthony Rodriguez
Whatsmybiz.com
Customerservice@Whatsmybiz.com
###
Contact
Whatsmybiz.com
Anthony Rodriguez
480.664.7201
whatsmybiz.com

Contact