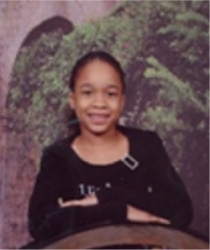 Springfield, IL, December 21, 2005 --(
PR.com
)-- The Spartanburg County Sherrif's Office has issued an Amber Alert for ten year old Tylameka Chantell Hines. Chantell is African American, 5'3", weighs 60 pounds, has brown hair in a ponytail, and brown eyes. She was last seen with 16 year old Keonte Layale Hines, who is African American, 5'7" tall, weighs 110 pounds, and has brown hair and brown eyes.
For a complete Detailed Profile of these Amber Alerts. Please visit our site at:
http://www.projectsafekids.org/alert.html
Webmaster's visit our website to download "The Project Safekids Amber Alert Ticker" to stay upated on current Amber Alerts as they happen. You can download our "Amber Alert" ticker by visiting our website here:
http://www.projectsafekids.org/code.html
Project Safekids also furnishes Breaking News and Amber Alerts via Cell phone and RSS/XML feed. You can subscribe to our RSS feeds for Amber Alerts by clicking on our feed link.
###