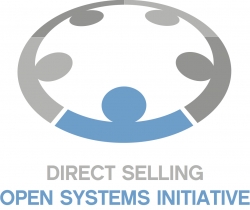 Phoenix, AZ, June 11, 2013 --(
PR.com
)-- Leapfactor Inc. along with a group of leading Software firms attending the DSA Annual Meeting today unveiled the Direct Selling Open System Initiative (DSOSI), which is a movement that seeks to define, promote and encourage Open Systems standards in the Direct Selling Industry in close collaboration with customers to stimulate innovation, free flow of information and accelerate market adoption.
DSOSI's mission is to improve the value that Software vendors bring to the industry through the development and promotion of open standards among solutions providers, service partners, suppliers and Direct Sales companies in order to ensure the future success of this industry.
This collaborative effort to define standards for systems interoperability will help customers to reduce the costs and complexity when implementing or evolving systems. Direct Sales companies will now have the opportunity to freely select best in class software solutions and service providers with the certainty that their data will be able to flow as needed to improve business agility.
"We're building an ecosystem of innovative and proven partners to help the industry to adopt open standards," said Lionel Carrasco, Chief Executive Officer, of Leapfactor Inc. "A strong and open partner network is the most effective way to successfully help enterprises manage complexity and exchange data to effectively handle business processes."
Founding partners include companies that bring experience and a track record of embracing open systems such as: iCentris, Exigo, 4Walls, Meritus, Deductr and Leapfactor.
Other Direct Sales suppliers and companies are invited to support the initiative by taking the pledge at
dsopen.org
. Participating in the initiative will lead to better tools for the field and success for Direct Selling companies and their suppliers.
About Leapfactor
Leapfactor is a SaaS Mobile company that helps businesses to transform their customer experience through intimate engagement with game-changing apps. Leapfactor delivers a customer centric app ecosystem by combining mobile cloud services, prebuilt baseline modules and an appealing user experience, without compromising on security, centralized control, performance, or scalability. Headquartered in Miami, FL, Leapfactor is privately held and has been in business since 2009. For additional information about Leapfactor and its game-changing apps, please visit www.leapfactor.com.