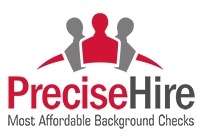 McKinney, TX, July 08, 2013 --(
PR.com
)-- "It's kind of like the Burger King model for background checks," said Liz D'Aloia of HR Virtuoso Company. "When it comes to placing an order, you can finally have it your way," she said.
For as long as the modern background screening industry has existed, companies in this space have been selling county criminal records to their clients and they have been doing so using a sales technique called "unlimited counties."
Under this approach, the client pays a premium and receives access to a criminal record search in every county where their applicant has lived.
However, if the applicant has lived in just one or two counties, which is frequently the case, the client still pays the premium price for "unlimited counties." The thinking behind this approach has always been that some applicants will have lived in one or two counties and others will have lived in six or seven counties so it all washes out in the end.
Responding to companies that have expressed dissatisfaction with the uncertainty in this approach,
Precise Hire
developed new software code for the market that recognizes how many counties the applicant has lived in and automatically adjusts the price of the screening package accordingly.
Under this new approach, which Precise Hire calls Dynamic Adjusted Pricing, if the applicant lived in just one county, the client will only pay for a criminal record search in one county. If the applicant lived in two counties, the software will recognize this and the price will be automatically adjusted for a criminal records search in two counties. If any applicant has lived in three or more counties, this is the point where the client will pay the premium price for unlimited counties.
This new technology is resulting in cost-savings of 15% to 30% for all companies using it, which, for many companies equals hundreds to thousands of dollar per month, depending on their volume. This kind of cost savings represents a significant revenue boost for any company and is attracting substantial interest.
Liz D'Aloia
, former Senior Employment Counsel for Office Depot and now CEO of HR Virtuoso Company, which specializes in mobile recruiting solutions, has become an evangelist for Precise Hire's new technology.
"To the business savvy HR Pro, technology must be able to streamline workflows, simplify employee engagement and improve the hiring process while reducing operational costs," said D'Aloia. "My clients are currently in discussions with Precise Hire because all of these objectives are being advanced with this new application," she said.
The county criminal search is based on information gleaned from the address history search, and the address history search is derived from an electronic connection with the major credit bureaus.
The Precise Hire system initiates the address history search. Based on the results, the software recognizes which counties the person has lived in and then assigns the appropriate dollar value based the number of county criminal searches that will be executed for the applicant.
"It's kind of like the Burger King model for background checks," said D'Aloia. "When it comes to placing an order, you can finally have it your way," she said.
Precise Hire is considered one of the fastest growing background screening companies in America. A year-over-year analysis shows that Precise Hire has grown 30% in each of the past two years. Company President Mark Lingo credits his clients and team for these results.
"Our customer service team maintains great relationships with our clients, which helps our clients feel comfortable recommending system improvements, " Lingo said. "Each time one of our clients suggests a technology improvement that will yield
cost savings
, we gladly implement it for them and all of our clients win," said Lingo.
About Precise Hire
Founded in 2000 by President and CEO Mark Lingo, Precise Hire has pioneered many Best Practices in use today by the pre-employment screening industry. Precise Hire streamlines the screening process, speeds up time-to-hire and reduces administrative overhead through its proprietary background screening software. Precise Hire is a member in good standing with the National Association of Professional Background Screeners (NAPBS®). By choosing an NAPBS member, employers know they are doing business with an industry leader. With an average turnaround time of Same Day to 36 hours and rates that are 20% to 50% below market, Precise Hire is among the fastest and most affordable background screening companies in America. For more information about Precise Hire, visitwww.precisehire.com or call toll free at 866.773.5486.