New Pet Website Awards Named by The Ratings Guy
The Ratings Guy awards ten new Great Pet websites that meet the grade for quality, trust and user experience. Award-winning websites cover: pet adoption, education, training, lost pets, and animal health resources. Website awards for Travel, Food, Shopping, Kids, Health, House and Home, Gardening and more can be found at The Ratings Guy.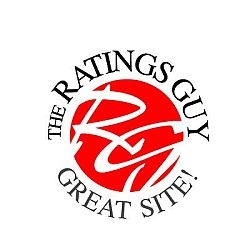 Belfast, ME, August 30, 2007 --(
PR.com
)-- TheRatingsGuy.com names ten new award-winning animal and pet websites, found at www.TheRatingsGuy.com. The great websites incorporate unique and educational information about animals and pets of all kinds. Websites that earn the award are reviewed by independent librarians who recognize resources that deliver high quality consumer content. Sites are critiqued for relevance, timeliness, source content, and interactive experience. Consumers can save time and energy using the websites that deliver a trusted, quality and unique experience. Each site has earned The Ratings Guy Great Site seal of approval.
Some of the great websites include:
Animal.Discovery.com - multi media bursting with pet information
eNature.com - a wildlife resource
HSUS.org - Humane Society of the U.S.
NationalGeographic.com - wildlife conservation
PetEducation.com - great for new pet owners
PetFinder.com - for finding lost pets or adopting new ones
And more…at www.TheRatingsGuy.com
The Ratings Guy has recognized websites in order to help consumers find the great sites sooner. Personal experience with the websites helps consumers find superior, safe and reliable information websites that meet or exceed high standards.
"Improving consumers on-line experience is one thing we help with, but finding websites that appeal to pet owners while being both educational and entertaining at the same time is another," said Katherine Morrow, co-founder of TheRatingGuy.com. "Most everyone has a pet, but seldom do people think about going on-line for medical information, obedience training, adoption or general information about how to care for animals, she added."
The Ratings Guy was developed by a team, experienced in the consumer research and ratings field and frustrated with the search industry's inability to separate advertising from editorial. The company reviews and rates websites across an array of popular consumer lifestyle categories including: health, travel, house & home, pets, gourmet food, kids, shopping, and more. The Ratings Guy is an independent and objective resource, supported by research librarians and researchers (the original search engines) who seek to identify the very best Web resources. The company uses a proprietary review methodology to test sites against its own benchmarks for transparency, accuracy, timeliness, functionality, trust, and usefulness. For more information about all of the lifestyle categories visit The Ratings Guy
Contact:
John Morrow, Principal
The Ratings Guy, LLC
Tel: 207-338-0440
Fax: 207-636-8060
TheRatingsGuy.com.
Electronic Media Kit: http://www.theratingsguy.com/PressKit/presskit.html
Editors note: The Ratings Guy rating and review data is available at no charge to members of the working press. Use of the annotations from this list must be accompanied by: "Copyright 2007 by TheRatingsGuy.com."
###
Contact
The Ratings Guy
John Morrow
207-338-0440
www.TheRatingsGuy.com
44 High Street
Belfast, Maine 04915

Contact