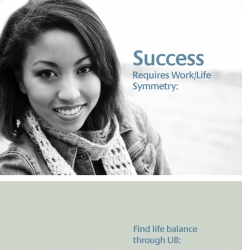 Chicago, IL, July 31, 2013 --(
PR.com
)-- Urban Balance, a 5 location Chicago area group counseling practice comprised of over 50 therapists, is proud to announce it has been newly certified by the Women's Business Enterprise National Council. WBENC is the nation's leading advocate of women-owned businesses as suppliers to America's corporations.
"We are very proud to be a part of such an important organization," says Joyce Marter, LCPC, Owner of Urban Balance, and recent recipient of Crain's Chicago Business 40 under 40 award. "This is exciting not just because of the recognition, it also means Urban Balance will have access to business and financial consultation, as well as other resources from the Women's Business Development Center."
After a year-long application process, and hard work from senior level Urban Balance therapists, the practice is now a certified woman's business enterprise.
"We're excited by the resources that are now available to our therapists and clients," Marter says. "And it's great that insurance companies and EAPs can now easily find a certified woman owned counseling practice."
Certification has become a growing trend for women owned businesses. Recently, the Small Business Association finalized a rule adopting changes to a contracting program for certified women-owned small businesses for greater access to federal contract opportunities.
"Our counseling practice has always supported women in achieving work/life balance, not only for the women we counsel, but also our female staff members. Urban Balance therapists return to work following maternity leave at nearly double the national average because we offer flexible schedules to support mothers and families."
Additionally, Marter is excited by the access the practice now has to resources from The Women's Business Development Center. The Chicago area Center helps business grow through special programs targeting strategic growth, teaming opportunities, and networking with industry peers. Also the WBDC provides small group and one-on-one business and financial counseling to strengthen growing business, achieve optimal size, and sustain growth.
"They also provide business workshops that can be valuable resource for Urban Balance's professional clients seeking the next level of success."
With nearly 11,000 WBENC-Certified Women's Business Enterprises (WBEs) the WBE certification is accepted by more than 1,000 corporations representing America's most prestigious brands, in addition to many states, cities and other entities. Urban Balance is proud to now be among this select group of businesses.
"Urban Balance started with one Chicago counseling office and a handful of therapists," Marter says. "We're proud to have grown to a team of over 50 counselors who provide counseling to women, men, couples, and families."
Urban Balance looks forward to attending Women's Business Enterprise National Council events and utilizing newfound resources through the Women's Business Development Center for both its Chicago area clients and counselors. Marter also intends to become involved to establish relationships with other WBE's for cross-referral and business development. To learn more about Urban Balance, visit
www.urbanbalance.com
.