BossGame ENT. Presents T2dMusic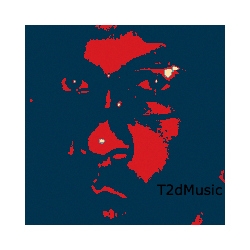 Los Angeles, CA, August 26, 2013 --(
PR.com
)-- BossGame Ent. has merged with top producers and artists in the industry to introduce T2dMusic, Amil, Knaune and other well know artists from around the Greater Los Angeles area who will be featured on the debut single and album Trail and Error from bgemusic.com.
Twitter.com @steve2street
Videos and Merch also coming soon for project which will be dropping Sept.
BossGame ENT. Bibliography
The Texas MC by the way of South Central Los Angeles, CA has arrived and he means business with his Southern Playalistic West Coast Mob Style Flow, Stephen Hicks (AKA) Thug2Def is an instant household name. With no shortcomings for word play, T2dMusic is putting himself on a pedestal among the Greats. Raised by a single parent mother and with no siblings T2d quickly became involved with the street life, which led him to countless nights in juvenile detention and eventually prison for years.
Contact
BossGame ENT.
Stephen Hicks
424-205-2636
bgemusic.com

Contact