LSI Wins Contract, Company Plans New Hires, Expansion in Clovis, New Mexico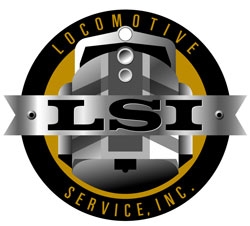 Dallas/Fort Worth, TX, September 07, 2007 --(
PR.com
)-- Locomotive Service, Inc. (LSI) recently won a 2-year contract from the Burlington Northern Santa Fe railway for locomotive refueling operations in Clovis, New Mexico. The contract begins November 1, 2007, and LSI plans to hire up to 17 new full-time employee drivers and expand the services offered at the Clovis refueling facility.
"We're looking at these two years as a strong opportunity to show our commitment to advancing technologies within the locomotive refueling industry while partnering with Clovis and surrounding cities to train skilled workers," said Ryan Gilmer, LSI's president.
According to Gilmer, LSI is looking to expand services by making the Clovis facility "the most efficient and the most effective facility offering direct-to-locomotive refueling services." LSI plans to increase rail velocity by improving the fueling process so trains can get back into transit faster, ultimately speeding up delivery times.
In addition to instituting efficiency measures and increasing its fleet of drivers, the company plans to launch pilot programs in Clovis in the areas of refueling safety, inventory tracking, and other technology innovations.
"Our goal is to make this location the model for locomotive refueling in North America, and we're looking at this contract as a way to prove ourselves to the industry and to the community of Clovis," Gilmer said.
###
Contact
Locomotive Service, Inc.
Ryan W Gilmer
720-530-3275
www.locomotiveservice.com

Contact