Bella Cosmetic Surgery Hosts a Promotion for Tigerlily Foundation
Maryland plastic surgery office Bella Cosmetic Surgery is encouraging patients to donate to the Tigerlily Foundation this Fall to receive a special offer at the practice.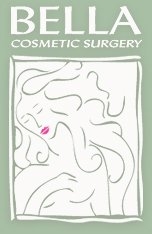 National Harbor, MD, September 03, 2013 --(
PR.com
)-- Bella Cosmetic Surgery is running a promotion until the end of October for breast cancer awareness month. They will offer generous discounts for donations made to the Tigerlily Foundation, an organization that is committed to educating and empowering young women about breast cancer.
Over the next few months, current and prospective patients are encouraged to make a donation of up to $250 to the foundation. Donors who bring their receipts to Bella Cosmetic Surgery will receive double the amount on the receipt as a surgery discount. This gives a patient the opportunity to save up to $250 off of their surgeon's fee. The donation is tax deductible.
"We are proud to support young women through our commitment to education and awareness of breast cancer," says Dr. Chiaramonte, chief surgeon at the Bella Cosmetic Surgery office in National Harbor. "This is the second year we are running this promotion to help support the Tigerlily Foundation. It's a wonderful organization that has made great strides in the last few years."
Tigerlily Foundation was founded by Maimah Karmo. At 32, Karmo was diagnosed with breast cancer. The non-profit organization was established to help educate young women about breast cancer. The tiger lily was chosen for its symbolism. As a flower, it may wither and lose its petals in the fall and winter but it blossoms and thrives in the spring and summer. Similarly, though women who undergo treatment for breast cancer can feel weak, the foundation works to empower them during and after the process so that they can emerge feeling beautiful and strong.
"This sentiment is at the heart of our practice of Bella Cosmetic Surgery," says Dr. Chiaramonte. "As a plastic surgeon, Maryland women who have worked with us here also embark on a transformation. We are here to help them feel beautiful and confident in their bodies through a wide variety of enhancement surgeries."
At Bella Cosmetic Surgery, breast augmentation, reduction, and breast lift surgeries are designed to help women regain self-confidence. Breast augmentation enlarges the overall size of the breasts. For women who are considering a breast augmentation, Maryland plastic surgeon Dr. Chiaramonte can explain the different options through a consultation.
To learn more about Dr. Chiaramonte and his approach to breast enhancement surgeries as a local plastic surgeon, Maryland women can visit
http://www.bellacosmeticsurgery.com/
. To contact the offices at Bella Cosmetic Surgery, interested parties can call (301) 567-6767 or visit this office at 120 Waterfront St., Suite 400, National Harbor, MD 20745 to learn about our program. To learn more about Tigerlily Foundation, visit www.tigerlilyfoundation.org.
About Bella Cosmetic Surgery
Bella Cosmetic Surgery in National Harbor provides plastic surgery options to those in the neighboring communities of Baltimore, MD, Washington, D.C., and Alexandria, VA. Using a personalized approach and following strict safety guidelines, surgeons at the practice are able to achieve the best possible results for their patients.
Contact
Bella Cosmetic Surgery
Erin Doyle
(301)567-6767
www.bellacosmeticsurgery.com

Contact