Tiffany Walter Releases New Real Estate App
Only custom white label real estate app in our area. Move To The Shore allows users to search for beach homes in Delaware and Maryland by feeding 2 MLS's through the app. GPS based, fast, easy and accurate. Available for iPhone, iPad, Blackberry and all Android devises. On custom mobile platform.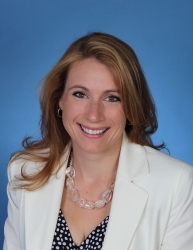 Wilmington, DE, September 27, 2013 --(
PR.com
)-- Tiffany Walter, an agent with Long and Foster Real Estate Inc. in the Rehoboth Beach, DE office announces the release of her new app,
Move To The Shore
(app.movetotheshore.com). The app is a custom white label app developed by Smarter Agent, the premier app and mobile platform designer for the real estate industry. At the time of launch Smarter Agent said that Tiffany's APP was the only custom white label agent app on DelMarVa. The app is available in Google's Play Store for Android and also in the App Store for Apple products as well as Blackberry. You can text "SHOREME" to 87778 to download the app. After the initial release Tiffany found that other agents were downloading the app since it worked faster than their brokerage app.
One reason to do the app was that clients would regularly ask to see homes they found on the internet that were no longer on the market. Many of the national non-Realtor sites are not connected directly to the local MLS, which means that the info is not always accurate or current. This app makes searching for homes in southern Delaware and the Maryland beaches easy, fast and accurate. The app works with advanced search option or with GPS. If you open the app and hit search it will bring up properties based on distance. If you are standing in front of a house and want to know the price or info, just turn on the app and in just seconds the info is available, no need to get out in the rain and grab a flyer out of the box. At this time the app has data feeds from the Sussex MLS and also Coastal Association/Flex, which covers the Ocean City, Maryland area. Tiffany plans to add other MLS's in the future so that you will be able to search all of Delaware and Eastern Shore Maryland with the app. She is licensed in Delaware and Maryland.
Tiffany was looking for a way to simplify marketing and to provide better service. As the mother of 3 young children anything that increases the effectiveness of her business and saves time is a no brainer. Tiffany lives in Milford, DE with her husband Stephen and their three children. She works with her father Dean Donovan as part of Lucks Group-Residential, which is headed by Bill Lucks. She can be reached through the office at 302-227-2541 or by email, tiffany@wlucks.com.
Tiffany Walter
Lucks Group-Residential
37156 Rehoboth Ave. Ext.
Rehoboth Beach, DE 19971
Office:302-227-2541
Cell:302-270-7623
Contact
Lucks Group-Residential
Dean Donovan
302-227-2541
lucksgroup.com
Mobile-302-670-2658
Tiffany 302-270-7623

Contact