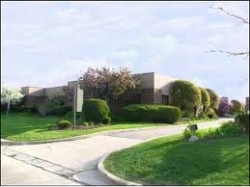 Northbrook, IL, October 01, 2013 --(
PR.com
)-- Continuing its commitment to Chicago's North Shore and North Suburbs, Urban Balance is announcing the opening of its new therapy office in Northbrook. Located at 155 Revere Drive in Suite #4, the office is accessible to surrounding north suburban communities via the Edens, with convenient off-street parking.
Urban Balance's mission is to create a culture where mental health is destigmatized and considered a normal part of maintaining optimum health. To that end, Urban Balance is committed to creating a group therapist practice that is not only comprehensive in scope, but affordable and convenient. With over 50 therapists and soon to be six locations serving Chicago and north suburbs, Urban Balance has established itself as a premier counseling practice in the Chicago area. The practice has been recognized by Crain's Chicago Business and certified by the Women's Business Enterprise National Council.
"Affordability and accessibility are the two big obstacles people face when searching for therapy services," says Joyce Marter, Owner of Urban Balance and President of the Board of the Illinois Mental Health Counselors Association. "To help solve that we have always handled our clients mental health insurance benefits, and also we always provide sliding scale counseling for those without health insurance." Additionally, Marter says that with over 50 therapists on staff Urban Balance can offer a wide range of expertise and appointment schedules. "Especially on the North Shore with so much family and work responsibilities," Marter says, "We want to make sure clients can access therapy conveniently."
The success of Urban Balance's other north suburban locations convinced Marter to expand its presence in the region. "We see tremendous demand for our counseling services in the area. Whether it's and individuals experiencing stress, addiction or mental health issues, or a couple wanting to improve communication, resolve conflict, and become stronger."
The new Northbrook therapy office opens October 7th. Marter says that she will be seeing clients herself there and oversee the office's initial establishment. "I am really excited to help build this location. The office is beautiful; we are making a long term investment in Northbrook and the north suburbs."
Convenient to Highland Park, Glencoe, Deerfield, and Winnetka, the new office provides therapy for individuals, adults, adolescents and children, as well as couples, families, and groups.
Urban Balance chooses only highly accredited counselors for its staff. To learn more about the therapists working at this office, please contact Urban Balance's intake department. Urban Balance always offers a complementary 20 minute session with a counselor to see if you would be a good fit.
Appointment availability: Monday through Thursday: 7 a.m. to 9 p.m. Friday: 7 a.m. to 5 p.m. Saturday & Sunday: 9 a.m. to 5 p.m.
http://urbanbalance.com/contact-us/