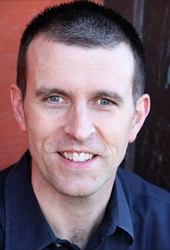 Omaha, NE, December 10, 2013 --(
PR.com
)-- Quantum Workplace, a provider of employee feedback solutions, has announced that Jason Lauritsen has joined its team as Director of Best Places to Work. Lauritsen will lead Quantum Workplace's Best Places to Work programs, which collect nearly 2 million employee surveys annually across North America.
Lauritsen comes to Quantum Workplace from the human capital consulting firm he co-founded, Talent Anarchy. Prior to consulting, Jason spent nearly a decade in corporate human resources including executive roles with Union Bank and Trust and West Corporation.
"Jason brings to Quantum Workplace a visionary determination to build workplaces that people love," said Greg Harris, Quantum Workplace CEO. "He's an author, speaker, consultant, and community builder, yet his thought leadership is grounded in data-driven pragmatism."
Lauritsen will oversee 42 Best Places to Work programs and direct new offerings aimed at helping organizations activate the voices of their people to deliver the insight they need to become a "Best Place to Work."
"Making smart use of data is both the present and future of building a great workplace," said Lauritsen. "That's what Quantum empowers companies to do and why I'm so excited to join this team."
About Quantum Workplace
Quantum Workplace delivers smart tools for achieving and recognizing workplace awesomeness. When work is awesome, employees are engaged, clients are loyal, and business is good. Quantum Workplace serves more than 5,000 organizations annually through employee engagement surveys, action-planning tools, and leadership assessment. For more information, visit http://www.quantumworkplace.com.