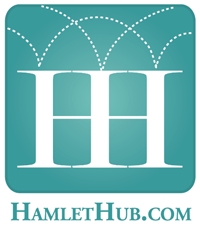 Rye, NY, December 20, 2013 --(
PR.com
)--
HamletHub.com
, a pioneering network of 'hyperlocal' websites providing locally originated news and information to communities, will be launching its newest hyperlocal site for the Rye area, the company announced today.
With a full roster of sites covering most of Connecticut, HamletHub has begun its expansion to Westchester County and is proud to announce that Rye resident, Nicole Ball, has agreed to become the editor of Rye HamletHub. According to the company's founder, Kerry Anne Ducey, establishing sites in New York was a natural next-step for the hugely popular and successful CT-based company.
"We are thrilled to welcome our neighbors in the vibrant town of Rye to HamletHub," said Ms. Ducey. "There are so many great people and businesses in the Rye community who deserve to have their very own forum to share neighborhood news, stories, ideas, events and best business practices. Nicole will make Rye a better place," Ducey adds.
HamletHub launched the first local news "Hub" in Ridgefield in 2009 with a mission to make the world better, one HamletHub at a time. HamletHub won a prestigious Connecticut Press Club Award in 2011 and 2012.
HamletHub sites differ from other media outlets based on their focus on the needs of the community — its residents as well as the organizations and businesses that make up the fabric of the town. Rye HamletHub offers a unique opportunity for these groups to have a voice in their community, either by submitting articles to the site as a local resident, or by participating in the site's unique Article Membership service for businesses, giving them an unprecedented opportunity to tell their story and to differentiate themselves in the marketplace.
Nicole Ball is a community advocate who is closely connected to the people, places and things that make Rye tick. She is co-chair of the Parents' Association at Christ's Church Nursery School and sits on the junior board of the Jay Heritage Center and the Carver Center. Readers and advertisers will benefit from a direct line to the heart of the community, the people who are eager to help local philanthropies, as well as those looking for something to do tonight and this weekend.
Ms. Ball, who worked as an attorney before starting a family, is well-suited to assist local businesses in advertising in the publication.
http://news.hamlethub.com/Rye
Contact:
To learn more about Rye HamletHub, please contact:
Nicole Ball, Editor
Cell: 201-452-8293
Email: nicoleb@hamlethub.com