Strathmore's Who's Who Names Mario C. Calanna the Mentor of the Year 2014
Mario C. Calanna, of Woree, Queensland, Australian, has been named the Mentor of the Year by Strathmore's Who's Who Registry for providing advice, information and support in Total Health Solutions.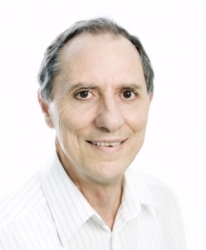 New York, NY, February 20, 2014 --(
PR.com
)-- Mario C. Calanna is the Founder and CEO of Calanna Pharmacies and Managing Director of Calanna Pharmacy Group Board. Mr. Calanna received his B.Pharm. from the University of Queensland. He is a regular contributor to the Calanna Newsletter. Mr. Calanna is a Fellow of the Australian Institute of Management, the Australian College of Pharmacy, the Commissioner of Declarations, the Past President of Cairns Rotary Club, Charter President Trinity Junior Chamber International (JCI), a JCI Life Member and Senator and the national winner of the Geoff M. King Oratory Contest. Mr. Calanna is a Board Member of the Pharmacy Guild of Australia, Queensland branch, and a Board Member and the Director of the HR and finance committee of Anglicare North Queensland. Mr. Calanna is a Chair of the Knights of the Southern Cross. Mr. Calanna enjoys discussing life and moral issues as well as helping people build a legacy by achieving their purpose in life.