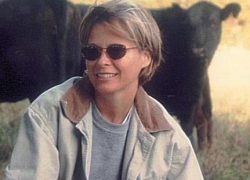 Warrenton, VA, February 06, 2014 --(
PR.com
)-- Leonard Shapiro of Middleburg Life Magazine writes: "A gifted writer....As the child of an Air Force general, Pennington's early depiction of life on base gives the book an authentic jumping off point." Award-Winning Debut Novel Blends Dark Humor and Familial Bonds against the Backdrop of a Crumbling Industry.
Former filmmaker and producer Penny McCann Pennington's first novel, "It Burns a Lovely Light" is fiction at its sharpest and most effective. At its center is a Pittsburgh still stumbling from the loss of its formidable steel industry, and a family coping with tragedies both great and small. By turns heartrending, poignant and wildly funny, "It Burns a Lovely Light" is, above all, a stirring portrait of a young woman regaining her life.
A city, crushed from the loss of its main source of income.
A family, brought together by circumstance and rallying beneath the face of tremendous tragedy.
It's a turbulent landscape that many readers will identify with, and it forms the beating heart of Penny McCann Pennington's celebrated first novel, "It Burns a Lovely Light."
As Pennington points out, the bonds of family – whether blood related or not – strike to the very core of what it means to be a human being. "The response to my book has been tremendous, and I think it's partially due to the fact that we can all relate to Farley and her struggle to do what is right."
Synopsis:
Aspiring photographer Farley James abandons her dreams of traveling the world to care for her savant-like brother, William. They return to Bridge Manor, their mother's childhood home in Pittsburgh, as the city is reeling from the loss of its great steel industry. Now a falling-down boarding house run by their formidable Aunt Claire, the large Victorian appears to cling to the hillside and has a commanding view of the changing city below. Through hard work, friendship, and eventually romance, Farley's broken spirit begins to mend. Then William, forever young and innocent, is found nearly beaten to death, clutching his bloodied superhero underpants. While Farley and the residents of Bridge Manor take shifts, reading and talking to an unresponsive William, Claire borrows more and more money to stay ahead of the bills. Horror over William's state turns to panic at the impending loss of Bridge Manor. But one thing becomes clear; this patchwork family will do whatever it takes to save their home. By turns hilarious, heartbreaking, and subtly twisted, It Burns a Lovely Light is a story of renewal, dreams, secrets, and the inescapable bonds of family.
Although the book is fictional, Pennington's inspiration was rooted in her own experiences working as a filmmaker.
"The initial seed for this book was planted in the early 1990's when I spent three wonderful years in Pittsburgh, working in feature film production," says Pennington. "Scenes were often shot in the cavernous, abandoned steel mills and factories in and around the city. I was fascinated by stories of the city's survival after the demise of its great steel industry - and overwhelmed by the kindness of the people of Pittsburgh. After fifteen years, I finally put pen to paper."
Continuing, "I didn't want to just write 'any book' – rather, it was vital to me to showcase vibrant, strong and multi-faceted female characters, true depictions of life on a military base and represent the Pittsburgh I got to know from my time there. It truly is a wonderful, complicated and beautiful city."
Since its release, the book has received notable acclaim.
"This book is good. Period. The writer was able to throw together a diverse cast of characters, each one with his/her individual demons and make you fall in love. Not since Fried Green Tomatoes have I cheered and jeered so loudly while reading a book!" writes Stephanie Elia.
All-Pro former Washington Redskin "Hog" and Pittsburgh Steeler Offensive Line Coach, Russ Grimm, was even more succinct: "Great book!"
'It Burns a Lovely Light', published by CreateSpace, is available now in both paperback and Kindle formats: http://amzn.to/1hvNt1R
About the Author:
Penny McCann Pennington has been a producer, director, writer, and script supervisor in the Film/Television/Video/Documentary fields. In the early 1990's she spent three years in Pittsburgh, working on films such as "The Silence of the Lambs," George Romero's remake of "The Night of the Living Dead," Stephen King's "Two Evil Eyes," and numerous made for TV movies of the week. Scenes were often shot in the cavernous, abandoned steel mills and factories in and around the city. Fascinated by stories of the city's survival after the demise of its great steel industry, Pennington's story of the eclectic residents of a boarding house overlooking the changing city was born.
The New England Book Festival recently awarded Ms. Pennington's novel, "It Burns a Lovely Light" with an honorary mention in Fiction.
Contact: Daisy Venners / 919-272-3987 / daisy@meltatl.com