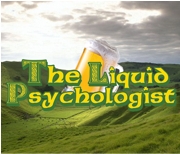 Los Angeles, CA, March 26, 2014 --(
PR.com
)-- New Heart-warming Irish film: "The Liquid Psychologist," starring: Jason-Shane Scott, launches crowd-funding campaign with cooperation from Guinness.
Camp Shamp Productions is currently in pre-production on the Dramedy, The Liquid Psychologist, a film which Guinness (Diageo Inc.) has found interest in cooperating with the filmmakers to feature their product in association with the story. The film stars Jason- Shane Scott, a seasoned Television and movie Actor, along with Alan SIngleton and veteran actor John C. McLaughlin.
The Liquid Psychologist is the charming story of an elderly Irish farmer, dumb to the ways of a modern society, but yet a true genius in the ways of life. After the tragic loss of his beloved wife, he sells his farm, and leaves for Hollywood, where he soon becomes an Urban Legend in Hollywood, on his last great adventure in life.
The project has launched a crowd-funding campaign via Indiegogo.com, in order to gain funds to make their unique, adventurous story into a feature film, with plans on submitting to Film Festivals around the world. After reviewing the screenplay, Diageo Inc. has given the filmmakers use of the Guinness logo's, signage, and cooperation in their efforts.
The film is written and directed by filmmaker Steve Shampine, and Cinematography by Jacob Swanson.
This project is a unique opportunity to help fund a fantastic Irish Pub story. To learn more, to help support the project, and to view a Teaser of the film, go to the
campaign here to see what we have to offer.