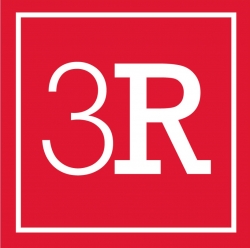 Berkeley, CA, March 31, 2014 --(
PR.com
)-- 3rdRevolution introduced today the launch of the 3rdRevolution DIY Blog Network, which gives DIY bloggers the ability to promote their tutorials, patterns and project plans to 3rdRevolution's growing DIY and craft enthusiast community.
"Our community of DIY and craft enthusiasts are continually looking for new projects and have turned to 3rdRevolution as a place for project inspiration and information," said Maheesh Jain, President of 3rdRevolution. "Our blogger program connects enthusiasts with real pros who have documented the process behind a wide range of DIY projects. It provides a great way for bloggers to get exposure, while solving the common question of 'what should I work on next' asked by our members."
The DIY Blog Network allows all bloggers to submit tutorials to be included in the 3R tutorial database. 3R visitors can then access project summaries and photos on the 3rdRevolution web site and click through to blogs to see the full tutorial. Soon 3R members will also be able to rate and submit comments and questions on tutorials.
The DIY Blog Network is the newest program from 3rdRevolution. Launched in May 2013, 3rdRevloution gives makers, DIYers and crafters the tools to manage their interests from inspiration to completion. While traditional DIY and craft magazine publishers like Meredith or FW Media focus on providing professionally written content to the enthusiast community, 3rdRevolution is creating an online ecosystem that allows enthusiasts, pros, suppliers and retailers to support each other through project sharing, tutorials, Q&A and reviews.
For more information or to submit tutorials to the DIY Blog Network, visit http://info.3rdrevolution.com/bloggers/ or email Jeff Ridgeway at jeff@3rdrevolution.com.
About 3rdRevolution:
Launched in May 2013, 3rdRevolution gives makers, DIYers and crafters the tools to manage their interests from inspiration to completion. Over 30,000 people have shared projects and information on 3rdRevolution across a wide spectrum of interests including craft brewing, crochet, food crafting, gardening, jewelry making, knitting, sewing, quilting and woodworking. For more information, visit http://www.3rdrevolution.com.