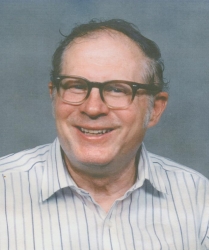 Brownsburg, IN, June 13, 2014 --(
PR.com
)-- About Gilbert L. Scott
Gilbert L. Scott joined RCA in June of 1952 as a Quality Control Engineer. He was drafted into the Army in July of that same year, where he functioned as a Radio Operator. After his discharge in June, 1954, he resumed his career with RCA in the Electron Tube Division. He worked until 1958 as a Quality Control Engineer in the parts preparation area of an electron tube plant when he transferred into the Manufacturing Engineering Department. The Indiana tube plant was merged with a New Jersey tube plant in 1962. Mr. Scott participated in the successful transfer of the filament coating and winding operations to the New Jersey facility. In 1966 he was transferred from the parts preparation area to the finishing area. In his capacity as a Finishing Engineer, he developed the technique of square wave analysis of high screen current rejects in electron tubes. He was transferred in 1977 to the Consumer Electronics division's corporate office in Indianapolis and worked as a Reliability Engineer on TV sets until 1998, where he improved printed circuit board layouts for reliability and manufacturing. Mr. Scott also participated on a wave solder improvement task force. He left RCA in 1998 to work for Roche Diagnostics as a Reliability and Validation Engineer in design quality for blood glucose meters. Mr. Scott retired from Roche in Feb. 2003. In his leisure time, he enjoys ballroom dancing, boating, swimming and theatre.
About Strathmore's Who's Who
Strathmore's Who's Who publishes an annual two thousand page hard cover biographical registry, honoring successful individuals in the fields of Business, the Arts and Sciences, Law, Engineering and Government. Based on one's position and lifetime of accomplishments, we honor professional men and women in all academic areas and professions. Inclusion is limited to individuals who have demonstrated leadership and achievement in their occupation, industry or profession.