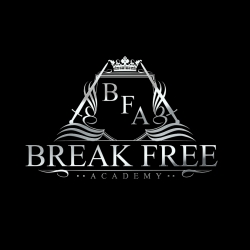 San Diego, CA, May 20, 2014 --(
PR.com
)-- Bryant E. Katzen is President and Broker of Record for Eugene Colt Real Estate - a technology centric real estate firm dedicated to identifying and crafting sweeping and innovative solutions that will enhance each and every transaction. Eugene Colt Real Estate is in a unique position to offer client advisory services in luxury property and multifamily acquisition, residential property management services, as well as developer services.
Founder, Bryant E. Katzen has a strong background in real estate transaction services, having sold over $300,000,000 million dollars in real estate since 1999, negotiated over 700 lease and purchase agreements and managed a portfolio of residential properties in San Diego and Orange County California with a value of $75 million.
Katzen also perfected his skills in attracting and developing talented real estate agents, teaching system building, automation, social media marketing, as well as 'how" to develop deeper connections with clients.
Katzen, at the helm of Eugene Colt Real Estate has perfected the 100% commission model for successful real estate agents, driven by profit sharing and focused on agent development, increased sales and deeper connections with clients.
Recently Katzen partnered with Break Free Academy to leverage technology in ways that no other firm in the San Diego area has utilized. Katzen has built systems for enhanced client communication, as well as lead generation systems that will ensure the luxury property management division of Eugene Colt brings the right tenant.
The founders Sean Matehis & Ryan Stewman of Break Free Academy (A division of The Millionaire Masterminds) have developed training programs for thousands of real estate agents around the world. The duo have developed programs with some of the biggest celebrity real estate agents in the world.
"The partnership with Eugene Colt is exciting for us. I have worked with some of the biggest names in the industry and have yet to work with a company that has the innovative approach that Eugene Colt is taking." - Sean Matheis,Co-Founder The Millionaire Masterminds
For More Information on Eugene Colt visit
www.eugenecolt.com