JONCKERS Upgrades Online Portal
JONCKERS releases Bento - a cloud based translation portal.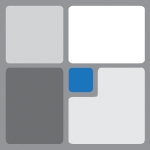 Brussels, Belgium, June 02, 2014 --(
PR.com
)--
JONCKERS
, a leading provider of localization services, recently released the newest version of
Bento
, a cloud based translation portal. Bento is designed to allow customers to quickly and easily submit work to be translated, to monitor projects and to retrieve jobs that have been translated. JONCKERS developed Bento to support customers in achieving faster time to global markets for their products.
Among the key capabilities supported by Bento 2.1 is direct support for AGILE development through rapid-response translation, which supports options for a four-hour turnaround time.
"Bento figures prominently into our technology strategy and the next year will see Bento continue to evolve beyond the simple translation management systems common in the industry. We are very excited by the product roadmap for Bento with two more major releases," said Jonckers' Vice President of Sales and Marketing, David Ashton. "Bento is central to our Localization Concierge concept which will make localization much easier for clients large and small."
To learn more about Bento, or for a free demo
Contact JONCKERS
.
About Jonckers
For 20 years JONCKERS has been a leader in localization technologies, supporting industry brand leaders in releasing their products and services into international markets. JONCKERS provides customized solutions for global adaptation-- including linguistic, cultural and technical aspects of products, services, documentation and communications. JONCKERS empowers companies to increase revenues by enabling global business - and the Localization Concierge service offering ensures every customer has simple and easy access to the localization offerings they need at the time they need it. If you seek an individual approach to translation, localization, and globalization visit www.jonckers.com.
Contact
JONCKERS
Melinda Smart
720-298-3036
www.jonckers.com
Linked In-http://www.linkedin.com/company/jonckers-translation-&-engineering
Facebook-https://www.facebook.com/JonckersTranslationAndEngineering
Twitter-https://twitter.com/TranslatLocaliz

Contact