Village Podiatry Centers Continues to Make Its Footprint in Healthcare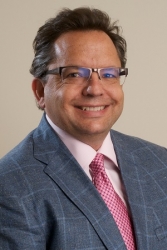 Atlanta, GA, June 17, 2014 --(
PR.com
)-- Village Podiatry Centers, a division of Extremity Healthcare Incorporated (EHI) was recognized by the Atlanta Business Chronicle as one of the Top 25 Physician Group Practices in the state. The company serves across 32 offices and completed approximately 150,000 visits last year.
Dr. David Helfman, founder and CEO of Village Podiatry Centers LLC and EHI, said "This recognition is a source of great pride to our company. It is a true representation of our goal to provide our patients with the most advanced, comprehensive, and integrated medical care available."
The company has concentrated its efforts in increasing its investment in people, training, technology and marketing. In the month of May, Village Podiatry Centers hit an all-time high of 15,000 patient calls. The company also launched a state-of-the-art website this year and was recently featured on the CNN Airport Network and NBC's 11Alive local program, Atl&Co.
Despite all of the challenges facing healthcare providers today, EHI and Village Podiatry Centers continue to evolve and expand. EHI is a team nearly 300 strong and is headquartered in Atlanta, GA. The company also believes in giving back to the community and is a proud sponsor of the American Diabetes Association, Atlanta Hunger Walk, and looks forward to supporting the Pink Ribbon Walk on July 19th of this year.
Village Podiatry Centers has been serving patients in the Metro Atlanta and Middle Georgia area for over 22 years. The company offers a wide variety of services, treatments, and surgical procedures specific to conditions affecting the lower extremity. For more information regarding Village Podiatry Centers, please visit www.villagepodiatrycenters.com.
Contact: Natalie Martinez
Title: Marketing Manager
Phone: (678) 426-2189
E-Mail: nmartinez@villagepodiatrycenters.com
Company: Village Podiatry Centers
Contact
Village Podiatry Centers
Natalie Martinez
770-384-0284
villagepodiatrycenters.com

Contact