Global Facility Management & Construction Hires Stacy Brown as Director, Strategic Planning & Development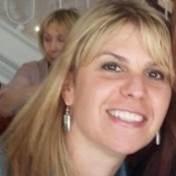 Melville, NY, June 23, 2014 --(
PR.com
)-- Global Facility Management & Construction is thrilled to welcome Stacy Brown as Director, Strategic Planning and Development. In her new role, Stacy will be instrumental in determining Global's strategic policy as it relates to future business. Well known throughout the industry, Stacy brings with her a vast amount of experience in commercial facility management.
Stacy was a key member of the executive team at ServiceChannel. She worked with them for the past 15 years and was instrumental in the growth of the company, working with retailers, restaurantours and management companies alike. Prior to ServiceChannel, Stacy worked for a large retailer in facilities management and construction.
Sean Blank, President of Global Facility Management & Construction, states, "We've worked closely in the past, but I'm so excited to have Stacy joining the Global family. Stacy is an industry rock star. Her experience at ServiceChannel means that she knows what our clients are looking for. I am extremely pleased that Stacy is joining the Global decision-making team."
About Global Facility Management & Construction
Global is the leader in the facility management industry performing superior remodel, rollout, repair, cleaning and construction services throughout the United States and Canada. Operating with its own proprietary software, Global offers their clients free access in real time to view all work orders, reports, budgets and other relevant information. In addition to Global's relationships with more than 10,000 technicians around the US and Canada, Global also self-performs services throughout major cities in the US allowing them to offer the lowest possible prices and the highest level of communication with the most reliable technician performance in the industry.
View Global's video:
http://vimeo.com/87086138
http://www.GFM247.com
Contact
Global Facility Management & Construction
Robin Baskin Ladner
866-213-2337
www.GFM247.com

Contact