AlgoTrades Automated Investing System Selects TheFOXGroup as Primary Brokerage & Support Arm
This automated investing system firm, selects primary broker for execution of its investors trades.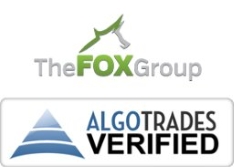 Collingwood, Ontario, Canada, June 24, 2014 --(
PR.com
)-- AlgoTrades has selected TheFOXGroup as the primary brokerage and customer support arm for their
automated investing system
. TheFOXGroup rarely works with third parties but after much diligence on their end, they have decided that working with AlgoTrades is the perfect fit.
"Combining TheFOXGroup's excellence in customer service and decades of cumulative experience in the futures trading system industry, and our quantitative investing strategies I believe we will continue to be at the forefront of the investment industry and the brand name investor's trust," stated Chris Vermeulen, AlgoTrades CEO.
The AlgoTrades Systems new
quantitative investing system
has been a big hit with investors around the world who were looking for a piece of the action that until recently only private equity firms, hedge funds, and the wealthy has had access to.
The system, which launched on Feb 14th 2014, has already filled 100% of its capacity for its ETF Investing System and has closed the system to new clients. They do have the same investing system for trading the ES mini futures. This automated trading system is currently accepting new clients.
AlgoTrades has earned the TOS certification (Trades Own System) from Collective2 a well-respected third party company that tracks automated trading systems and if the creator of a system is trading the system with their own capital.
The Collective2 firm tracks 323 futures trading systems has given AlgoTrades the TOS certification. Only 4 futures systems have earned the TOS certification out of the 323 systems available on the market today.
The investment strategy has been traded manually by the creator Chris Vermeulen for the past seven years and it was converted into an automated investing system in 2013. It invests in the S&P 500 index though the use of ES mini futures.
Usually the automated investing system keeps it's client's investment capital in a cash position. The high probability trading strategies used are geared toward minimizing market exposure and taking long/short positions only when a high probability of winning has been identified.
"This is an automated investing system that provides investors with an opportunity to invest alongside the founder, capitalizing on my entrepreneurial investment approach, trading strategies, money management skills and experience," stated Chris Vermeulen, AlgoTrades CEO.
AlgoTrades charges a fee of $2,499 for access to the automated investing system. $35,000 minimum investment capital is required.
About Technical Traders Ltd.:
AlgoTrades Systems, which is a wholly owned subsidiary of Technical Traders Ltd., was established in 2008 and offers a range of investment and swing trade alert newsletters.
This quantitative trading company offers investors an unique opportunity to participate in a leading company in the business of quantitative investing, low frequency trading systems "LFT," for a 100% hands-free investing experience.
Contact
AlgoTrades Systems
Chris Vermeulen
1-844-692-5468
www.AlgoTrades.net

Contact