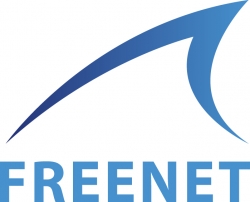 Cyberjaya, Malaysia, June 28, 2014 --(
PR.com
)-- Free Net Business Solutions Sdn Bhd ("FREENET") is the first IT Outsourcing Provider and data centre in Malaysia to obtain certification in ISO 50001:2011 – Energy Management System.
ISO 50001 is based on the management system model of continual improvement that makes it easier for organizations to integrate energy management into their overall efforts to improve quality and environmental management.
"With this certification, FREENET now has the framework that develops policy for a more efficient use of energy with fixed targets and objectives. We are also able to analyse data collected from our energy consumption meters to further improve on our processes and make better decisions for our energy management," said Billy Lee Kok Chi, CEO of FREEENET.
Billy Lee, also the Chairman of Malaysian Data Center Alliance (MDCA), said that,"FREENET has always been upfront and transparent about our energy usage and we look for better ways to improve our energy management. This will translate to cost optimization where we passed the cost savings to our customers too."
FREENET has published their Energy Management System (ENMS) Policy on their website with a pledge from the management that gives their commitment to ensure energy wastage is avoided, continually energy improvement, uphold any legal requirement with regards to energy and ensures availability of information and resources to meet objectives and targets set.
With this certification, ISO 270001 and ISO 20000, FREENET has pledged to continually improve their processes to serve their customers better and ensure high standards of quality IT Outsourcing services.
About FREENET
FREENET is Malaysia's leading IT Outsourcing Provider with multiple awards in "Best Data Center in Malaysia." The company, established in 1998, has 3 network neutral telco, internet data centers in Malaysia and co-location facilities across the Asia region. Its six core businesses are strategically aligned to provide complete services and support for the whole ICT ecosystem focusing on Data Centre Services, Managed Services, Network Services, Service Desk, Business Continuity Services and IT Consulting Services.
FREENET is a Network Service Provider (NSP), ISP, ASP and VOIP Class licenses holder that allows them to manage connectivity services. With their capabilities, FREENET manages the lowest network latency across Asia region with multiple global tier 1 upstream providers and global Internet Exchange points.
The company has affiliations with most of the technology providers such as Microsoft Gold Partner, Cisco Premier Partner, VMware, HP, IBM, Netapps and Dell partner status. FREENET has also obtained ISO27001, ISO20000 and ISO50001 accreditation.
Media contacts:
Billy Lee Kok Chi
CEO
Free Net Business Solutions Sdn Bhd
Tel: +603 78041517
Email: kclee@fnbs.net