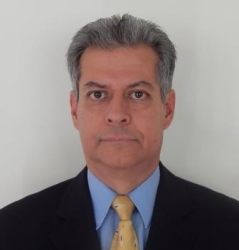 Coral Gables, FL, July 17, 2014 --(
PR.com
)-- About Gonzalo Goicochea
Gonzalo Goicochea is the Sales Manager-Latin America of Digital Persona, a company which develops, manufactures and distributes biometric readers. Mr. Goicochea earned a Bachelor's degree in Engineering at the University of North Carolina and a Master's degree in Computer Information Systems at the University of Florida. Prior to joining Digital Persona, Mr. Goicochea spent four years with Oracle, where he was a member of the Gold Club for consistently achieving his sales quota. He was with IBM for nine years and Onyx for three years. Mr. Goicochea is the recipient of numerous sales awards. He is a member of the Alpha Pi Nu Honor Society. In his free time he enjoys scuba diving and jet skiing.
www.digitalpersona.com
About Strathmore's Who's Who
Strathmore's Who's Who publishes an annual two thousand page hard cover biographical registry, honoring successful individuals in the fields of Business, the Arts and Sciences, Law, Engineering and Government. Based on one's position and lifetime of accomplishments, we honor professional men and women in all academic areas and professions. Inclusion is limited to individuals who have demonstrated leadership and achievement in their occupation, industry or profession.
The Strathmore's Who's Who Times Square appearance is given to the individual who has demonstrated consistent excellence in their career. The visual celebration of this individual will be displayed on digital screens at the venerable and historical 3 Times Square, New York, one of the busiest and most high profile landmarks in the nation.