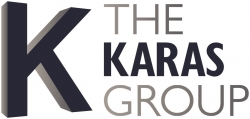 Phoenix, AZ, July 12, 2014 --(
PR.com
)-- The Millionaire Masterminds founded by Sean Matheis & Ryan Stewman recently launched the first live celebrity mastermind. The Millionaire Masterminds have put together the most innovated programs in the world to coach thousands of agents around the world. Chris Karas has been selected to lead the agents through the mastermind and put them through challenges that will test their limits.
Christopher Karas focuses on representing clients with extraordinary caliber residences and estates in Paradise Valley, Scottsdale, and the Arcadia and Biltmore neighborhoods in Phoenix. A graduate of the University of Arizona, he cultivated a personal real estate portfolio before turning his passion towards helping others.
Founding the Karas Group as part of the Russ Lyon Sotheby's International Realty, Christopher employed a combination of integrity and communication with unique marketing tactics. His success for his clients led to more than $500 million in completed residential transactions.
Christopher succeeds for his clients because of his integrity and accountability. From his personal experience with real estate transactions, he understands how crucial it is for clients to trust his judgment. Repeat representations and referrals are testament to his achievement. Christopher places a fundamental value on keeping clients informed. One of his core values, communication, keeps the process moving smoothly and avoiding unanticipated surprises.
With intimate knowledge of premium addresses in the Valley of the Sun, Christopher is a consultant and analyst for his clients. His experience and acumen connect a client's personal and financial goals with the appropriate residential acquisition and investment.
A resident of the Valley for nearly a quarter century, Christopher is originally from Chicago. He is a graduate of the University of Arizona and Brophy College Preparatory School. He and his wife, Jennifer, are active members of civic and philanthropic communities in the Valley. Christopher as past Chairman and member of the Scottsdale Active 20/30 Club and Jennifer is a member of PANDA, People Acting Now Discover Answers.
Chris Karas
602-919-6511
TheKarasGroup.com