Katie M. Tweedy Honored as Professional of the Year by Strathmore's Who's Who
Katie M. Tweedy, of Blackfoot, Idaho, has recently been recognized as a Professional of the Year by Strathmore's Who's Who for her outstanding contributions and achievements in the field of Healthcare Applications.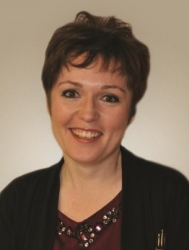 Blackfoot, ID, August 01, 2014 --(
PR.com
)-- About Katie M. Tweedy
Katie M. Tweedy is an R.N. and Clinical Analyst at Bingham Memorial Hospital. Ms. Tweedy received her R.N. from Allen College of Nursing. Ms. Tweedy's expertise is patient care documentation and electronic medical records. Ms. Tweedy builds, maintains and designs applications, documentation templates as well as training physicians and clinical staff. She also troubleshoots issues related to use of Paragon applications and implements Meaningful Use Stage 2 build and attestation. Ms. Tweedy still works nursing shifts which help with template layout, design and functionality within the workflow process. Her first love is patient care and by working as a staff nurse she is able to maintain a personal connection with her patients. In her leisure time, Ms. Tweedy enjoys knitting, reading and spending time with her family.
About Strathmore's Who's Who
Strathmore's Who's Who publishes an annual two thousand page hard cover biographical registry, honoring successful individuals in the fields of Business, the Arts and Sciences, Law, Engineering and Government. Based on one's position and lifetime of accomplishments, we honor professional men and women in all academic areas and professions. Inclusion is limited to individuals who have demonstrated leadership and achievement in their occupation, industry or profession.
Contact
Strathmore Who's Who
Ann Marie Barone
516-997-2525
www.strathmore-ltd.com

Contact