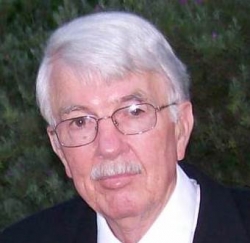 Farmingdale, NY, July 25, 2014 --(
PR.com
)-- Raymond Alvin Boland was born in Corpus Christi, Texas. He earned his B.S. and ASE at the University of Texas at Austin. His professional career began as an Industrial Engineer, CCAD from 1966 to 1968. From 1968 to 1973, he was with AVSCOM. From there, he went on to become a General Engineer, TAFT in Tehran, Iran from 1973 to 1975. From 1975 to 1987 he was an Industrial/Aerospace Engineer with AVSCOM in St. Louis, Missouri and from 1987 to 2010, he was an Aerospace Engineer at Fort Hood, Texas. He retired in 2010. Mr. Boland's expertise lies in maintenance engineering providing technical instruction and authorization for repair of battle damage and crash damage. He was also responsible for major structural repairs and troubleshooting helicopter systems problems. Mr. Boland was deployed to Saudi Arabia during Operations Desert Shield and Desert Storm to provide hands-on engineering support to U.S. Army units. Mr. Boland has been the recipient of numerous honors and awards including AAAA the Honorable Order of St. Michael, YMCA Indian Princess and in 1981 was named the greater St. Louis Volunteer of the Year. In his retirement years, Mr. Boland is associated with AMRDEC, U.S. Army in Huntsville, Alabama. Mr. Boland's leisure time is spent gardening, fishing and watching spectator sports.
The Professional of the Year membership in America's Registry
is awarded to those candidates who have achieved recognition in their respective industry or profession for their accomplishments and who have established a commendable reputation. This membership honors individuals who have reached the highest standards of business practices and, as such, should be recognized for their standings in the business world. America's Registry is pleased to honor them.