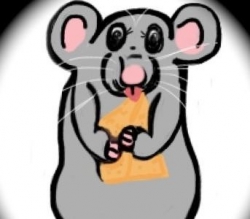 Surrey, Canada, July 28, 2014 --(
PR.com
)-- "Gilbert and the Kitties of Court Street" is Christine's first published book. The ibook Author technology has allowed her to create a joyful, interactive experience that engages all of the senses. There is music to sing and dance to, narration to listen to, movement to follow and text to read. The vibrant backgrounds are photographs of actual shops, churches and theatres along Court Street, which are then transformed into colourful animation inhabited by even more colourful characters. Gilbert the Mouse sneaks onto every page and his silly antics keep both children and adults eager to find out what and who comes next. Not only does the reader sing along, dance along, read along and laugh along, but they learn how we all can simply get along, no matter who you are or where you come from.
Christine and her husband David have lived in South Surrey, B.C. Canada, for 21 years where they raised their two children, Sean and Helen. "This book really has been a family collaboration. My son Sean is a music producer and composer in Toronto and is the voice of Gilbert the Mouse, Tony the Butcher and the Sound Producer. My daughter Helen has just graduated from Theatre school in New York and is the voice of Catty O'Shay, Miss. Maggie, Pierre the Baker and the book's narrator. David is the photographer, I.T. Genius and has been the Voice of Reason throughout the entire process. They have helped me take the visions in my head and turn them into visions on the screen."
Christine has always wanted to write and paint and dabbled in creative writing courses as well as commercial and fine arts in college. With the advent of digital artist programs and Apple ibook she has been able to merge all of her creativity into her first, but certainly not her last book. As a matter of fact, Christine is already working on the next edition in the Gilbert and Catty series, so watch out for more adventures in the Big Apple.
"Gilbert and the Kitties of Court Street"
By Christine Hayden
Self-Published March 22nd, 2014
Available on Apple Ibooks and iTunes app store
$4.99 CAD
Visit us on our website at: gilbertandcatty.com
To view this book you must have an iPad with iBooks 3 or later and iOS 5.1 or later or a Mac with iBooks 1.0 or later or OS X 10.9 or later.