Jeffrey A. Henig Has Been Recognized by America's Registry of Outstanding Professionals
Jeffrey A. Henig of Paramus, New Jersey is recognized for his achievements and accomplishments in the field of the Media. He has been selected as Professional of the Year 2014.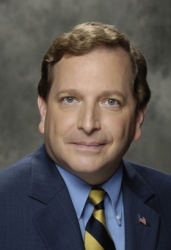 Farmingdale, NY, September 07, 2014 --(
PR.com
)-- Jeffrey A. Henig was born in Jersey City, New Jersey. He earned his M.S. in Broadcasting from Boston University and is currently associated with Cablevision of Hudson County as a News Producer.
www.cablevision.com
Mr. Henig's expertise lies in broadcast journalism, production and as a news anchor. He has served as Host of Cablevision's Meet the Leaders, Host of the Newark, New Jersey Mayoral and City Council debates in 2010 and 2014. Mr. Henig spends his leisure time reading baseball and hockey books and attending minor league baseball games.
The Professional of the Year membership in America's Registry is awarded to those candidates who have achieved recognition in their respective industry or profession for their accomplishments and who have established a commendable reputation. This membership honors individuals who have reached the highest standards of business practices and, as such, should be recognized for their standings in the business world. America's Registry is pleased to honor Jeffrey A. Henig for his accomplishments.
Contact
America's Registry of Outstanding Professionals
Bea Hanley
516-997-2525
www.americasregistry.com

Contact