Teleperformance Grand Rapids Adds 100 New Jobs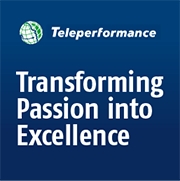 Grand Rapids, MI, September 12, 2014 --(
PR.com
)-- Teleperformance, the global leader in outsourced multichannel customer experience management, is pleased to announce 100 new full-time jobs to the Grand Rapids, Michigan, area. These 100 new career positions have a rewarding bonus opportunity not previously offered. Teleperformance is hiring applicants with strong Sales and Customer Service backgrounds to fill the 100 new open positions. Training classes have started and will continue through the end of 2014.
The Teleperformance Grand Rapids facility opened in 2013 with 50 employees and through tremendous growth has increased to nearly 400 employees to date, contributing approximately $1 million a month in payroll, taxes and community partnerships. The contact center located on Horizon Drive is a brand-new, best-in-class facility offering many on-site amenities for the workforce.
Teleperformance is inviting members of the media and local government officials to an official press event highlighting this exciting announcement along with a facility tour Thursday, September 18, 2014, at 11:00 a.m. EDT.
Interested applicants can apply at
www.teleperformance.com
or at the facility located at 2700 Horizon Drive, Grand Rapids.
About Teleperformance Group
Teleperformance, the worldwide leader in outsourced multichannel customer experience management, serves companies around the world with customer care, technical support, customer acquisitions and debt collection programs. In 2013, it reported consolidated revenue of €2,433 million ($3,236 million, based on €1 = $1.33).
The Group operates around 110,000 computerized workstations, with close to 149,000 employees across 230 contact centers in 62 countries and serves more than 150 markets. It manages programs in 63 languages and dialects on behalf of major international companies operating in a wide variety of industries.
Teleperformance shares are traded on the NYSE Euronext Paris market, Compartment A, and are eligible for the deferred settlement service. Teleperformance is included in the following indices: SBF 120, STOXX 600 and France CAC Mid & Small. Symbol: RCF - ISIN: FR0000051807 - Reuters: ROCH.PA - Bloomberg: RCF FP.
www.teleperformance.com
Media Contact: Marcie Ballard
Phone: (801) 257-6129
Email: Marcie.Ballard@teleperformance.com
Contact
Teleperformance
Jim Phillips
801-366-1743
teleperformance.com

Contact