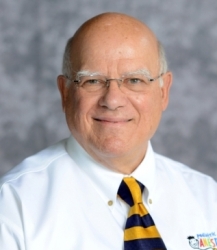 Birmingham, AL, October 08, 2014 --(
PR.com
)-- About Juan Francisco Gutierrez-Mazorra
Juan Francisco Gutierrez-Mazorra is President of Pediatric Anesthesia Associates, P.C. Dr. Gutierrez-Mazorra earned his M.D. at West Virginia University School of Medicine. He completed his residency in Pediatric Anesthesiology at the University of Alabama at Birmingham where he served as Chief Resident. His Fellowship in Pediatric Anesthesiology was completed at Children's Hospital of Alabama. The International Anesthesiology Association named Dr. Gutierrez-Mazorra Leading Physician and Top Pediatric Anesthesiologist in Alabama. He is the recipient of the Robert M. Smith Lifetime Achievement Award in Pediatric Anesthesia from his peers in the American Academy of Pediatrics, Anesthesia Section. As a Professor of Anesthesiology and Pediatrics for over thirty years, he has taught numerous young doctors who now practice throughout the country. Dr. Gutierrez-Mazorra is a member of the Society for Pediatric Anesthesia, the American Academy of Pediatrics and the American Society of Anesthesiology. In his free time, Dr. Gutierrez-Mazorra enjoys fishing and hunting.
About Strathmore's Who's Who
Strathmore's Who's Who publishes an annual two thousand page hard cover biographical registry, honoring successful individuals in the fields of Business, the Arts and Sciences, Law, Engineering and Government. Based on one's position and lifetime of accomplishments, we honor professional men and women in all academic areas and professions. Inclusion is limited to individuals who have demonstrated leadership and achievement in their occupation, industry or profession.