Julio Garcia, M.D. Recognized by National Alliance of Male Executives-N.A.M.E.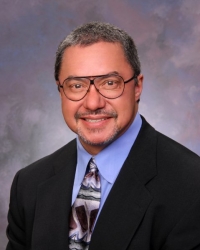 Las Vegas, NV, October 03, 2014 --(
PR.com
)-- Julio Garcia, M.D. of Las Vegas, Nevada has been recognized by the National Alliance of Male Executives-N.A.M.E. for his outstanding contributions and achievements in the field of healthcare.
About Julio Garcia, M.D.
Dr. Garcia has 26 years experience in the healthcare field. He is a self-employed Plastic Surgeon with a private practice in Las Vegas, Nevada. He has performed all varieties of cosmetic procedures, both surgical and non-surgical, since 1988. Dr. Garcia utilizes adipose-derived cell therapy with stromal vascular fraction which contains stem cells, mesenchymal cells and cytokines to assist in chronic diseases and acute injuries through his Regenerative Medicine Institute of Nevada. He opened a wellness age management clinic called Ageless Forever in Las Vegas in 1988. Dr. Garcia has been a Tactical Physician for the Las Vegas Metropolitan Police Department since 2001. As team leader, he provides medical care for anyone injured during SWAT operations, utilizing military-styled care where ambulance crews cannot go. He instructs Special Forces medical teams from our military and other allies in field care of wounds and suturing techniques. This is done under the Special Operations Medical Association. Dr. Garcia lectures on age management and anti-aging issues on a worldwide basis and consults for age management clinics in India. He is affiliated with the American Association of Aesthetic Plastic Surgery, American Society of Plastic Surgery, American Board of Plastic Surgery, American Board of Facial Plastic and Reconstructive Surgery and the American Academy of Anti-Aging Medicine. He is a Board Member for Crime Stoppers of Nevada. Dr. Garcia was awarded the American Society of Aesthetic Plastic Surgery's In Chul Song Award for Philanthropic Service in 2011 and the Clark County Juvenile Court Department of Juvenile Justice Citizens Service Award in 2011. He has written and co-written articles including "Hormone Administration in an Aesthetic Surgery Practice", Aesthetic Surgery Journal: 27, 2007; "Reconstructive Surgery for Immunosuppressed Organ Transplant Recipients", Plastic and Reconstructive Surgery: 83, 1989; and "Localization of Human Sarcoma with Radio Labeled Monoclonal Antibody", Cancer Immunology immunotherapy: 23, 1986. He has made over 30 presentations both individually and as part of a panel since 1990. The most recent are "Incorporating Anti-Aging into a Plastic Surgery Practice" to the American Society of Plastic Surgeons, New Orleans, Louisiana in 2012, "East Meets West: Cultural Differences in Breast Augmentation", panel presentation to the American Society of Plastic Surgery, Seattle, Washington, 2009, "The Use of Barbed Sutures in Facelifts" at the Facial Plastic Surgery Symposium, Las Vegas, Nevada in 2009 and "Weight Loss Through Hormones" to the California Society of Plastic Surgeons, Squaw Valley, California in 2009. Dr. Garcia was born in Havana, Cuba and obtained a dual B.A. in Biology and Art History from Northwestern University in 1979, a M.D. from the University of Illinois Medical School in 1983 and completed his Surgical Residency in Plastic Surgery at the University of Illinois in 1988. He obtained a Certificate in Homeland Security from the University of Kentucky, College of Justice and Safety in 2012 and is a Candidate for a Masters in Intelligence Management from Henley-Putnam University. In his spare time he enjoys fitness, live music and fine dining.
About National Alliance of Male Executives-N.A.M.E.
N.A.M.E.® is a unique online association for male executives and professionals in all industries. This premium service and alliance recognizes male professionals who have achieved success as well as those looking to further their careers and expand their business opportunities by providing networking, advertising, marketing and entertainment services. For more information about their unique services and testimonials, visit their website at www.name-exec.com.
Contact
N.A.M.E.-National Alliance of Male Executives
Katherine Koop
516-272-4494
www.name-exec.com

Contact