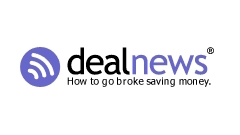 Huntsville, AL, January 23, 2006 --(
PR.com
)-- dealnews.com, Inc., a leader in web-based shopping, announced that it has entered into an agreement with the Allison Dawn Public Relations.
"We are excited about the agreement. We feel Allison Dawn PR adds a lot to our team and we are confident that this agency will do a lot to help promote our company and services," said Director of Marketing, John Allen. "Our growth during the past year has been phenomenal. Our 2005 traffic and sales rose by more than 50% and post-holiday traffic would indicate that we are on our way to a strong 2006. Retaining Allison Dawn PR is the key to accelerating this current trend and exposing our company to new markets and demographics."
Company Description
Allison Dawn Public Relations is a full-service marketing communications firm, focusing on customized strategic public relations campaigns in beauty, fashion, Internet/e-commerce, consumer goods, and niche products. The firm specializes in brand building campaigns and product launches to create excitement among consumers, buyers, the media, and among the business and/or financial communities.
About dealnews.com, Inc.
Relying on thousands of monthly reader submissions, expert editorial research, and proprietary automated search agents, dealnews.com reports on the best bargains that can be found on a wide range of consumer technology products, including iPods, flat-panel TVs, computers and components, DVD burners, wireless networking, gadgets, and more. Launched in 1997, dealnews' services are nationally recognized and have achieved awards and recommendations from The New York Times, PC World, Computer Shopper, The Washington Post, ZDNet, MacWorld and many others media outlets. dealnews is headquartered in Huntsville, Alabama.
###