LegacyNationUSA Founder Receives Major Endorsement
LegacyNationUSA Founder, Tom McQueen, has received a major endorsement in his run for election as a Fire Commissioner in East Lake, Florida.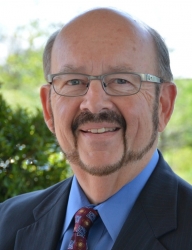 East Lake, FL, October 11, 2014 --(
PR.com
)-- LegacyNationUSA Founder, Tom McQueen, has been endorsed in his campaign for Fire Commissioner in East Lake, Florida by Major General Karl Horst (US Army Ret).
Horst, former Chief of Staff at US Central Command at MacDill AFB in Tampa, Florida, had this to say about McQueen: "Tom McQueen is the embodiment of the Servant Heart! His value set and his passion to serve others epitomize what we need in our civic leaders. I can think of no individual better qualified or more committed to the East Lake Community than Tom, which makes him a logical choice for a seat on the Fire Commission. You cannot go wrong with Tom on your leadership team! I give him my strongest and most sincere endorsement and I am proud to call him my friend."
McQueen, a 4-time award winning author, founded LegacyNationUSA after his best-selling book, Letters to Ethan, received national recognition for encouraging grandparents to build a healthy legacy for their grandchildren. The book was heralded by some notable grandfathers including Dick Vitale at ESPN, Coach Lou Holtz, and Rudy Ruettiger from the movie "Rudy."
Tom has been a trusted business coach to executives and companies nationwide as well as in the Tampa Bay area.
McQueen is the only candidate endorsed by East Lake Firefighters and has also received the support of law enforcement, teachers, and other business and civic leaders. If elected, McQueen will donate his Commissioner's salary of $500 per month to non-profit organizations in the East Lake Community in memory of Sean Duff, an East Lake firefighter who was a mentor to McQueen's son.
The election for Fire Commissioner is November 4th.
Contact
LegacyNationUSA
Brooklyn Bennett
800-748-7131
legacynationusa.com

Contact