Hetman Software Updates the Entire Range of Its Data Recovery Tools
At the beginning of the year, Hetman Software updates its entire range of data recovery tools, adding the ability to resume the scanning process if it gets interrupted. In addition, all tools comprising Hetman's 2015 range can now save the result of disk scanning and analysis, allowing the user to use any other Hetman Software tool to actually recover the data. As a result, the scanning and recovering stages become independent to allow much greater flexibility than ever.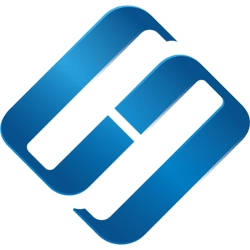 Walnut, CA, January 12, 2015 --(
PR.com
)-- Resuming Interrupted Disk Analysis
When analyzing unreliable, unstable or worn out hard drives, users of data recovery tools may experience multiple freezes and crashes throughout the process. Once interrupted, the data recovery process would have to restart from the beginning, making the already lengthy process of extracting data seemingly infinite. Not any longer! In its 2015 range, Hetman Software enhanced the entire product range with the ability to store current progress, automatically resuming an interrupted data recovery job if the task is interrupted for any reason. This major update makes recovering hard drives that are just about to fail a much faster and more reliable process.
Interchangeable Disk Analysis Data
If the user scans the disk with one data recovery tool only to find out it wasn't the right tool for the job, trying a different product would again require the complete analysis of the same hard drive. Not any longer! In its 2015 range, Hetman Software separated the analysis and recovery stages, making it possible to save the results of the disk scan and re-use the data with a different tool. As a result, users can analyze the disk with one Hetman product yet finish the recovery with a different Hetman tool. This allows choosing the best tool for a given job without wasting time on re-scanning the media being recovered.
About Hetman Software Tools
Hetman Software manufactures a comprehensive range of data recovery tools. The 2015 lineup includes all of the following products:
Hetman Partition Recovery
Hetman NTFS Recovery
Hetman FAT Recovery
Hetman Photo Recovery
Hetman Office Recovery
Hetman Excel Recovery
Hetman Word Recovery
Hetman Uneraser
All tools support pre-recovery preview for a wide range of viewable documents, images, archives and multimedia files. New for 2015 is the ability to preview PDF documents. The built-in viewer does not use any external applications or dependencies, allowing to preview all supported data types without writing anything onto the disk.
Customers can obtain Hetman data recovery tools individually or by purchasing Hetman Data Recovery Pack bundling all of the above tools with one year of free upgrades and one year of priority customer support for a deeply discounted price.
Pricing and Availability
2015 versions of Hetman Data Recovery Pack and all the individual tools are available immediately. Prices start from $39.95 for Hetman Uneraser to $99.95 for Hetman Partition Recovery. Customers ordering Hetman Data Recovery Pack during the promotional period receive all tools comprising the 2015 range, as well as one year of priority customer support and one year of free updates for $149.95.
About Hetman Software
Founded in 2006, Hetman Software is a major developer of a wide range of data recovery products. Offering numerous tools for recovering all types of files as well as specialized products designed to retrieve files of a certain type, Hetman Software has been helping computer users all over the world to get their data back. Hetman Software is constantly seeking for partners to promote and resell its products, offering a risk-free method to generate sales and gain profit without maintenance hassles.
Contact
Hetman Software
Michael Miroshnichenko
+1 (213) 22-13-744
hetmanrecovery.com

Contact