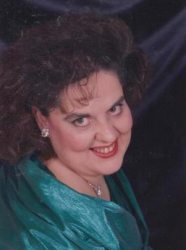 Cleveland, TN, February 10, 2015 --(
PR.com
)-- About Judy Sain Kirkpatrick
Judy Sain Kirkpatrick is the Owner/Operator of Best Memory Keepers, a company which provides photo restoration and video transfer services. It also creates personalized greeting cards and photo albums. Ms. Kirkpatrick specializes in film transfer from VHS or slides and scrapbooking services. Ms. Sain Kirkpatrick is an advisor for Girls in Action, a mission discipleship. In keeping with her strong faith, she works with children doing Creative Ministries, highlighting plays showing dedication to family. Ms. Sain Kirkpatrick is affiliated with the American Nurses Association. In her leisure time she enjoys needlecrafts, scrapbooking and, of course, photography. She states that she enjoys restoring old photos and preserving memories.
About Strathmore's Who's Who
Strathmore's Who's Who honors successful individuals in the fields of Business, the Arts and Sciences, Law, Engineering and Government. We honor professional men and women in all academic areas and professions based on one's position and accomplishments. Inclusion is limited to individuals who have demonstrated leadership and achievement in their occupation, industry or profession.