DSC Appoints New Chief Information Officer
DSC Logistics names Kevin Glynn new CIO, Greg Goluska to retire.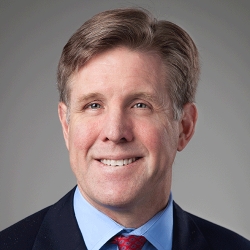 Des Plaines, IL, January 08, 2015 --(
PR.com
)-- Kevin Glynn has joined DSC Logistics as Vice President, Chief Information Officer (CIO).
In his new role, Glynn will be responsible for all information technology (IT), including IT operations, new system developments and telecommunications. He will lead DSC's capabilities in leveraging information technology to enable optimization across the enterprise and deliver innovative solutions to DSC's industry-leading customers. Through his active involvement on the executive leadership team, Glynn will support DSC's continued ability to proactively respond to evolving customer needs with compelling logistics and supply chain management solutions.
Glynn brings more than 15 years of diverse and complex strategy development and implementation of custom ERP and related software applications. He served as CIO for A.M. Castle & Co, IRON Solutions, Inc. and his first CIO role was with Case New Holland. Prior to that, Glynn was a Vice President with Oracle Corporation, with positions based in Europe, the US, and Latin America.
Glynn is bilingual and has a BS in Industrial Engineering from Northwestern University and a Master of International Management from Thunderbird School of Global Management. He is Chairman of the Board of Advisors to Northwestern University's Master of Science of Information Technology and co-Chair of the City of Evanston's Environment Board.
"Prioritizing technology has enabled DSC to achieve customers' goals in innovative ways," said Ann Drake, CEO of DSC Logistics. "Kevin's leadership and experience will support our ability to continually transform in response to an ever-changing world."
Greg Goluska, DSC's current CIO, will retire at the end of January 2015. During his eight-year tenure, IT solutions facilitated the expansion of DSC's 4th party logistics and IT professional service offerings, augmented its systems integration capabilities, supported compliance and risk mitigation, drove pioneering Business Intelligence (BI) initiatives, and enabled the company's considerable growth.
"Under Greg's leadership of our IT organization, DSC achieved many significant milestones," said Drake. "Greg has been a visionary leader, making essential contributions to the solutions that we provide to customers. We are thankful for all that we have learned from him and wish him the best in retirement."
About DSC Logistics
DSC Logistics is a leader in transforming logistics and supply chain management into a critical business strategy based on collaborative partnerships, innovative thinking, and high-performance operations. DSC achieves the business goals of Fortune 500 and other dynamic companies by designing, integrating, managing and adapting customized supply chain solutions. As a Lead Logistics Partner (LLP) and third-party logistics (3PL) provider, DSC delivers value by reducing total system costs, optimizing business processes, facilitating growth and change, and maximizing the potential of the supply chain. In today's environment, filled with rapid and unpredictable change, DSC helps customers achieve their goals by being ready for anything! For more information: www.dsclogistics.com.
Contact
DSC Logistics
Jennifer Nix
(847) 635-4960
www.dsclogistics.com

Contact