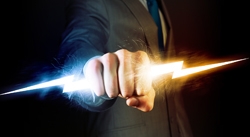 Glendale, CA, January 13, 2015 --(
PR.com
)--
SCS Inc
announced today that it has become a Premium Partner member of the prestigious Dynamics NAV User Group (NAVUG).
NAVUG is an independent group of Microsoft Dynamics NAV software users, partners, industry experts and representatives of Microsoft Corp. NAVUG is recognized by Microsoft as the official user group for its Dynamics NAV business software. SCS Inc's participation in NAVUG demonstrates its commitment to the Microsoft Dynamics NAV community and provides the organization with new ways to share its expertise.
"All of us at SCS are excited to join NAVUG," said Audrey Schmedes, VP of Client Relations. "We're excited to share our 35 years of software development and installation expertise with Dynamics NAV users and help today's businesses thrive by realizing the full array of benefits Dynamics NAV provides."
"Our Premium Partner members are an integral part of the NAVUG community. They bring innovative solutions, strategies and expertise to the group, which is of immense value to our members," said NAVUG Director, Mark Rhodes. "NAVUG will work hand in hand with SCS to increase the value of the community by offering Dynamics NAV users many useful benefits. We're pleased to welcome SCS, and we look forward to their contributions to NAVUG."
About SCS
SCS (Specialists in Custom Software) is one of North America's most award-winning Microsoft Dynamics NAV (Navision software) providers. We are a Microsoft Gold Partner and one of the largest Navision Solution Centers in the US and among the leading Solution Centers for Navision software worldwide. We have implemented and customized Navision Software for over 400 companies in more than 20 different industries. Our industry-specific knowledge, technical expertise and unparalleled service is what sets us apart.
About NAVUG
The Dynamics NAV User Group (NAVUG) is an independent, user-driven organization that helps individuals and company members maximize the value they receive from Microsoft Dynamics NAV. Members learn, network and share expertise through educational events, webinars, training courses, virtual collaborative meetings, regional networking opportunities and a vibrant online community. Established in 2008, NAVUG is approximately 1,500 organizations strong, and dedicated to creating deep, intimate learning opportunities for our members.