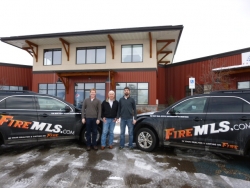 Missoula, MT, January 14, 2015 --(
PR.com
)-- FireMLS.com is Montana Statewide Multiple Listing Service offering real estate professionals and the public the most innovative real property listing information and landscape mapping service that is available today.
FireMLS.com is a free real estate information resource for public use. It is free of any paid advertising. Site visitors are assured complete user autonomy and personal information privacy.
The FireMLS.com user interface introduces a number of industry firsts for property search, save favorites, and share capabilities to facilitate effective, and private, communication between and among all of the players that participate in the real estate decision-making and transaction processes. Real-time email alerts are an integral, and optional, part of the user interface design.
The FireMLS.com map toolset provides superior high definition visual presentation of land parcels and surrounding landscape features, and makes effective use of current Montana Cadastral Parcel Data and Montana Department of Revenue Computer Assisted Mass Appraisal (CAMA) Data.
FireMLS.com provides the essential transaction sets, data standards, and keyword standards for listing agents to document all of the essential property features in a complete and consistent manner. The listing detail design provides for an unlimited number of photos, documents, and website links to additional media and property information resources.
Participating brokers and their agents pay a nominal monthly subscription fee for this service. It is anticipated that a single, superior source for listing information will better serve the public interests across Montana, and will better facilitate communication and cooperation between and among brokers, agents, and their clients.
Founder & CEO John Keller brought on Eric Bruner as Chief Operating Officer and Chase Taylor as Director of Business Development, Sales and Marketing, to expand the company and its services across the State of Montana. For more information, contact: Chase.Taylor@FireMLS.com.
Contact: Chase Taylor
Director Business Development, Sales and Marketing
Chase.Taylor@FireMLS.com
406.544.1811