Bellevue East Little League Announces 2015 Business Sponsorship Program
Bellevue East Little League (www.bellevueeastll.org), a Bellevue, WA Youth Sports Organization today announced its new Business Sponsorship Program, including the opportunity to brand the leagues home field with your business name for the entire 2015 season.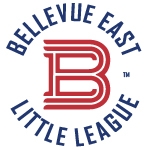 Bellevue, WA, January 19, 2015 --(
PR.com
)-- Greater Seattle and Bellevue-area businesses are eligible to participate in the program, which offers organizations a way to connect and interact with thousands of local consumers, online and offline, while helping with the development and administration of league programs, facilities and services.
Sponsorship opportunities range from $500 to $10,000; with benefits including:
· Online, mobile, email, and display ad (banner) advertising campaigns
· Guaranteed access to thousands of members at league events, tournaments and galas
· Backstop and/or outfield banner advertising at home and away games to over 150 teams
· Free tickets to Mariners game (help celebrate Little League Day)
· 2015 naming rights and access to BELL Home Field facility (Federal Field)
· In-store league days, plus many more exciting benefits
The prize jewel is the chance to purchase naming rights to the leagues Home Field, located in the heart of East Bellevue, for the entire 2015 season. The Field (currently undergoing several thousands of dollars' in renovations), will be home to games for several area Little Leagues during the 2015 season; while offering high-value brand visibility to thousands of potential consumers who drive the busy Lake Hills Blvd. corridor every day.
For more information on the Bellevue East Little League Sponsorship Program, visit their website at www.bellevueeastll.org/sponsorships or email fundraising@bellevueeastll.org.
Bellevue East Little League is a registered Washington State 501(c)(3) corporation.
All sponsorship donations are tax deductible.
Contact
Bellevue East Little League
Melissa Richardson
844-425-5087
www.bellevueeastll.org

Contact