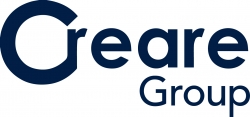 New York, NY, January 19, 2015 --(
PR.com
)-- The Creare Group announces a new key hire in a strategic expansion of their design, development and sales office in Biella, Italy.
Massimo Zambon, most recently the head of product development for Lanificio di Tollegno, joins Creare in the newly created role of Director, Design & Development. Zambon previously served in various development positions with Zignone, F.lli Garlanda, Mario Zegna and Ermenegildo Zegna. In his role, he will oversea the development of Creare's Italian inspired collections of finer fabrics, both for the European and US markets. He will also lead the development of the soon to be announced "Creare Collection," a range of new fabric qualities and styles developed and produced exclusively for the Creare Group and its customers.
"Massimo brings to Creare key skills and experiences needed in our growing business, which will benefit our customers both in the US and overseas. Our goal has always been to add tremendous value for our customers by designing and sourcing the best possible products. This move in Biella continues to strengthen that strategy," said Kevin Lynk, President, Creare Group/USA.
In addition to the hiring of Massimo Zambon, the Creare Group announced their exclusive representation of the Angelo Nardelli brand for the US market. Angelo Nardelli, established in 1951, is distributed and has become known worldwide for its "Made in Italy" style and quality. The new collections will be debuted at MRket NYC the week of January 19th, 2015.
"Adding Massimo's wealth of knowledge and talent in design, and a brand like Angelo Nardelli to our offering in the USA will have an exciting impact both on our business, and the business of our customers," said Adriano Rodina, President, Creare Group/EU.
About Creare Group: Founded in 2008, the Creare Group brings together many decades of expertise in global sourcing, creative & technical design, and innovation at both the textile and garment level. Based in New York City and Biella, Italy, the Creare Group also maintains a product/innovation/technical services office in the Shanghai region, as well as representation in other key regions of the world. The Creare Group selects its global manufacturing partners based on their ability to develop exclusive designs & collections, innovative fabrics & garments, and unparalleled quality & value for its customers, many of whom are the top retailers and brands in the world today.