Johney Kim Joins IIPCC's Board of Governors
The non-profit IP organization, International IP Commercialization Council (IIPCC), has appointed a new member to join its Board of Governors.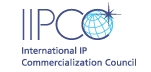 Hong Kong, Hong Kong S.A.R., February 05, 2015 --(
PR.com
)-- The Board of Governors of the International IP Commercialization Council (IIPCC) today announced the appointment of Johney Kim to its Board of Governors.
"Johney's dedication to community service and his leadership as the IIPCC flagship Korean chapter's first chairman will add a valuable perspective to the Board," said Kenneth Choy, a Board of Governor of IIPCC. "He will serve as a governor with great enthusiasm and I look forward to working alongside him."
Mr. Kim was the founder of IIPCC Korea, launched in January 2014. Under his leadership, IIPCC Korea successfully hosted the inaugural Asia IP Business & Finance Conference (AIPBF) in September 2014 with distinguished speakers from around the globe. It was the first Korean event bringing together leading IP professionals and all major Korean banks. IIPCC Korea has helped Korea to create a natural networking system that has lent itself to enhance market competitiveness, for small and big enterprises alike.
Mr. Kim has dedicated himself to educating the public, both individuals and companies, on the value and importance of IP. It was this desire to educate that inspired Mr. Kim to establish IIPCC Korea and to launch the Young IP Entrepreneur program at several Korean universities.
IIPCC is a non-profit, non-partisan organization providing a platform for the entrepreneur and innovator communities to increase their understanding of IP and to seek resources for unleashing the value and commercialization potentials of their creative and innovative IP into products, services, or processes. Started in 2012, IIPCC formally organized in Hong Kong in 2014 and now has chapters in South Korea, Hong Kong, Shanghai, Singapore and Malaysia. New chapters are expected to form in other locations this year. For more information on IIPCC, please go to www.iipcc.org
Media Contact:
Adam Bieniek – Director; International Affairs & Communications
adam.bieniek@iipcc.org
Contact
IIPCC
Adam Bieniek
82-10-9118-5775
www.iipcc.org

Contact