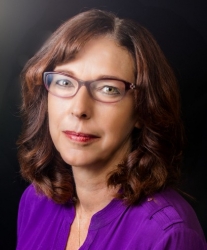 Farmingdale, NY, February 13, 2015 --(
PR.com
)-- Shelley L. Johnson is a Senior Analyst for Leidos Health.
www.leidos.com
She was born in Glendale, California. She attended Linfield College in Portland, Oregon where she earned her B.S.N. and the University of California at San Francisco where she earned her M.S.N.
Leidos Health specializes in providing IT consulting services to the healthcare market. Their purpose is to improve the management and delivery of healthcare records and services. Ms. Johnson's expertise lies in clinical application implementation and optimization, systems development for data analysis to improve the quality of patient care, reducing healthcare associated errors and consequently reducing healthcare costs. She is affiliated with ANIA and HIMSS. Her leisure time is spent playing golf, hiking and cycling.
The VIP membership in America's Registry is of particular significance because inclusion is based on a number of factors, not the least of which is the member's accomplishments in their chosen field. In the case of Shelley L. Johnson, it is also based on the positive influence that she has had on her clients and the sense of satisfaction that comes with knowing that she has contributed greatly to the improvement and quality of healthcare. America's Registry is proud to honor her.