Bob Matthews, PE, SE Joins RailPros, Inc. as Vice President
RailPros, Inc. is proud to announce that Bob Matthews, PE, SE, has joined the team as Vice President, Irvine Headquarters Office Manager to lead the RailPros engineering team and grow their company's structural division.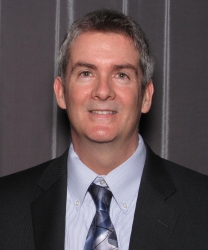 Irvine, CA, March 05, 2015 --(
PR.com
)-- Mr. Matthews has been a prominent leader in the civil engineering industry for the past 30 years. Prior to joining the RailPros team, he spent much of his career working for a large international engineering firm and has extensive experience in engineering management. In his last role as Engineering Director, he coordinated the production activities for civil, structural, rail and electrical disciplines throughout four Southern California offices. Mr. Matthews was also the Structural Department Manager for Southern California and Project Director overseeing Project Managers on multiple projects. As Structural Manager, he worked most recently on the Alameda Corridor East Construction Authority's Nogales Street Grade Separation project. Additionally, he has worked on rail projects with NAVFAC, the Honolulu Authority for Rapid Transit, Los Angeles County Metropolitan Transportation Authority, and Sound Transit.
Mr. Matthews holds professional engineer and/or structural engineer licenses in eight states including California and he graduated from Michigan State University with a Bachelor of Science in civil engineering. He is the Chairman of AREMA Committee 9 – Seismic Design for Railway Structures and is also a member of several industry associations including ASCE and AISC. Mr. Matthews brings extensive experience as a civil/structural engineer including planning, design and construction support of railways, roadways and buildings as well as organizational management expertise.
"RailPros has grown over 30% per year over the last five years hiring 60 new staff members in 2014," said Eric Hankinson, PE, President of RailPros. "Bob's strong background in engineering management, structural design, and quality assurance fills multiple key roles, which will enable our firm to continue to grow rapidly taking on larger projects and clients. We are thrilled to have him on our team."
About RailPros
Now in its 15th year in business, RailPros continues to expand nationally adding new offices in Fresno, Dallas, Salt Lake City, and New England. The firm services a variety of public and private clients in the rail and transit industry offering services ranging from advance planning studies and design through construction management, inspection as well as operations and maintenance support services.
Contact
RailPros, Inc.
Erin Davis
714-734-8765
railpros.com
1 Ada, Suite 200
Irvine, CA 92618

Contact