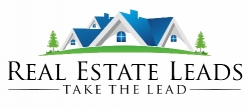 Vancouver, Canada, March 10, 2015 --(
PR.com
)-- Real Estate Leads is the smart Realtors® choice for quality real estate client leads.
It's essential for any paid marketing service to be immediately identifiable to prospective customers, and at times the folks offering the service see a need to change their original name for it. This can be for any number of reasons, but great care must go into seeing it's not a drastic departure from the previous one and still makes very clear what's offered and how it has value. To this end, they've changed their name to Real Estate Leads and think they are now in the best position to be known as who and what they are, with no chance of being misidentified.
With that said, they'd like to continue to place emphasis on how their lead generation system truly works by using strategic Internet marketing techniques to generate legit leads for Realtors®. That has to sound mighty good to any Realtor®. After all, there's likely not even one in this country who's a little overwhelmed with everything that's required to be successful in real estate. One and all are encouraged to make Real Estate Leads a part of their marketing efforts! Client leads are delivered to the agent, as opposed to them having to generate leads with more traditional and often time-consuming approaches. Signing up with Real Estate Leads will allow them to claim a territory, and from there on out they can count on quality buyer and seller leads for their region being offered up to them exclusively. From there, the agents are able to display themselves as a smart choice for the purchase or sale of a home.
Real Estate Leads offers 3 different types of packages for Realtors®, and each one of them has distinct benefits that will be of real benefit for any working real estate professional. Choose from either Package 1 with choice of 40-60 buyer leads or the equivalently priced Package 2 with 40-60 seller leads. The best deal for those really wishing to leverage our service is Package 3 with 90-120 combined buyer and seller leads for a partial discount over Packages 1 & 2 if purchased separately per month; and it is definitely the way to go for maximum benefit from your Real Estate Leads subscription!
Here's what working Realtors® themselves have to say about the service. Lee Ivans of the Dion-Ivans Real Estate Group shares, "Since we started using your Real Estate Lead System we've sold 5 places and gained 3 listings." Realtor® Simone Redburn of Mission, BC stated, "Real Estate Leads delivered beyond my expectations. In the first two months, I added 100 qualified leads to my database and closed two deals. You can't argue with those kinds of results."
It's plain to see that Real Estate Leads works and that there is real value for real estate agents in adding it to their efforts. Again, they are not limited to one territory. If they are able to serve more than one, they're perfectly welcome to add it for an additional monthly fee.
To learn more about what Real Estate Leads can do for a Realtor®, visit them at http://www.realestateleads.ca/.